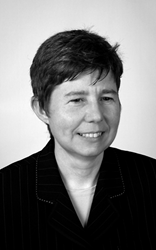 As a new board member, I am even more committed to helping more industry professionals join our organization and work on similar, important projects.
Washington, D.C. (PRWEB) July 06, 2016
Babs Deacon, CMO and VP of Education and Training at unified eDiscovery software provider and developer of eDiscovery tool VenioOne, Venio Systems, has been elected to the Legal Technology Professionals Institute (LTPI) Board of Directors.
Established in 2015, LTPI is a non-profit association for legal practitioners who are involved in eDiscovery, investigations and information governance. Supporters of the initiative include the world's leading law firms, corporations, enterprise software companies and litigation support providers.
As a board member, Deacon will continue to help grow the membership and enhance the education and support services provided to the membership.
"It's an enormous honor to be elected by such esteemed colleagues and industry veterans to help lead LTPI," Deacon said.
LTPI provides a forum to develop and maintain operational and ethical standards, best practices, guidelines, resources among experienced legal professionals working for the advancement of eDiscovery and legal technology.
Ms. Deacon is currently working on LTPI's Discovery Information Governance Project. "This is a really fascinating project," shared Deacon. "It started somewhat smaller in scope as a standard for Effective Case Closeout. We were drafting best practices for handling closed litigations: what happens after the data has been collected, ingested, tiffed, OCR'd, reviewed, produced, and is in many forms and stages of evolution, as well as residing with various parties in multiple copies. We started by examining the question from different perspectives, General Counsel and Legal Departments, Law Firms, Service Providers, Cloud Providers, SaaS and Legal Automation organizations, as well as Opposing and Third Parties - Plaintiffs/Defendants. We even included directives related to Deposition and Trial Transcription companies."
Deacon continued, "We realized that effective case closeout stems from data retention policies and procedures. We renamed it Discovery Information Governance and created deliverables that map out a Discovery IG method as part of Corporate or Government (the client) Data Retention Policies and Procedures. We asked: What should a client do as part of their IG or compliance program to manage data that has been preserved/created in-house or has left the organization as a result of litigation? For example, what practices for evidence, documents, databases, and exhibit management should be required of outside counsel and other outside entities to ensure that data retention policies are followed? Ediscovery and edisclosure evidence management normally focus on identification, preservation, chain-of-custody maintaining privilege and assuring cost effective document review. At the close of a matter, litigation teams may not spend enough energy managing data that has been shared or produced during Discovery. They may not ensure that data under a confidentiality agreement is returned or destroyed, they may not confirm that outside counsel is returning data in compliance with the client's own retention policies, they may not think to call court reporters and give instructions about destruction of deposition exhibits or ask hosting and imaging vendors to make sure they don't have versions of documents and data. This causes huge risks for litigants if documents and other data are then targets for HIPAA violations, patent trolls, industrial espionage, and other misuse of informational assets."
Babs also noted, "I think LTPI's upcoming webinar on the Discovery Information Governance Project and the accompanying deliverables will be an enormous help to litigants, law firms and service providers who are serious about getting a handle on discovery during and post litigation. It is these kinds of projects that originally attracted me to serving as a charter member of the LTPI Advisory Panel. As a new board member, I am even more committed to helping more industry professionals join our organization and work on similar, important projects."
Babs Deacon is an eDiscovery and Litigation Support industry pioneer with more than 30 years of discovery and information governance experience. She specialized in providing consulting, project management, and data reduction services to law firms, corporations and government clients, including management of the 9/11 WTC project for the Law Department of the City of New York. As a consultant and practice support manager for several prominent law firms, Deacon has dedicated her efforts to educating, mentoring and evangelizing about discovery best practices and tactics.
About Venio Systems
Venio Systems, based in Fairfax, Virginia, is a team of innovators and developers with 30 years of experience in providing an eDiscovery solutions. Venio Systems was created to address the industry's lack of unified eDiscovery systems. VenioOne, a unified eDiscovery platform, is designed to provide law firms, corporations and government entities with the ability to manage all phases of discovery -- processing, ECA, culling, document review, and production -- from a single tool. Venio Systems remains on the forefront of innovation to provide solutions any litigator can use. For more information, visit http://www.veniosystems.com.