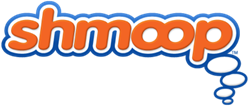 We use Shmoop as a verb in class now ... Kids ask if we are going to Shmoop in class all the time!
Mountain View, California (PRWEB) July 07, 2016
Newsflash: teens don't like talking to adults about sex. Parents, teachers, even older siblings...it's an embarrassment-fest waiting to happen. In fact, adults hate "the talk" just as much as kids do.
Enter: Shmoop's semester-long Sex Ed course.
Shmoop (http://www.shmoop.com), a digital publisher known for its award-winning test prep and certified online courses, happens to have zero shame when it comes to sexuality, sexual health, and the biological functions of sex itself. So they've stepped in to educate students about everything from puberty to dealing with unplanned pregnancy to how to prevent itching in places no one wants to be itching.
Bottom line? This isn't your gym teacher's sex ed rant. That means students can expect Shmoop to dish out this content with humor, and more importantly, straightforward honesty. Shmoop doesn't approach any of these topics, no matter how risqué, with even an ounce of judgment. Although who can talk about body odor with a straight face?
"We use Shmoop as a verb in class now," says Jade Clukey, a teacher at Carrabassett Valley Academy in Maine. "Kids ask if we are going to Shmoop in class all the time!" Well, now those students can even Shmoop the birds and the bees.
Individual students, teachers, and parents can subscribe to Shmoop to spare themselves the inevitable awkwardness that comes with talking to each other about sex. Schools and districts can get bulk discounts—and endless thank-you notes from their teachers—by emailing sales(at)shmoop(dot)com.
About Shmoop
Shmoop offers hundreds of thousands of pages of original content. Their Online Courses, Test Prep, Teaching Guides, Learning Guides, and interactive Study Tools are written by teachers and experts and balance a teen-friendly, approachable style with academically rigorous concepts. Shmoop sees 15 million unique visitors a month across desktop and mobile. The company has won numerous awards from EdTech Digest, Tech & Learning, and the Association of Educational Publishers. Launched in 2008, Shmoop makes the magic happen from a labradoodle-patrolled office in Mountain View, California.