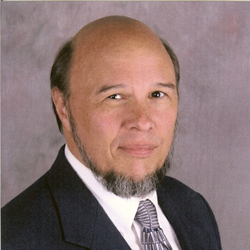 Yorba Linda, CA (PRWEB) July 07, 2016
Changes in the classification standard ISO 14644-1:2015, which pertains to air cleanliness in clean-rooms and clean zones, impact the number of sample points needed to classify and the quality and maintenance of the instruments needed to comply.
The latest revision affects all clean-rooms users, even those who classify following Annex 1 from the EU GMP or PIC/s. It is also relevant to particle counters used in the EM program for routine monitoring or investigations.
Beckman Coulter Life Sciences, as part of the Beckman Coulter Webinar Series, is sponsoring a new, free educational webinar, "Particle counters must now be calibrated with ISO 21501-4: Do your instruments comply?" which will discuss key changes on the ISO 14644-1 standard with an emphasis on understanding the role of the calibration standard, ISO 21501-4, referenced in the latest revision.
The speaker is Joe Gecsey, life science application manager at Beckman Coulter Life Sciences, PCC (Particle Counting and Characterization, which was formerly part of Hach). Joe has honed his expertise in the particle counting industry over decades. Joe originally joined Met One as an electronic design engineer, and has since been involved in airborne and liquid particle counter design, and multi-sensor systems for facility monitoring systems. He remains involved in numerous standards involving particle counting in air and liquids, and presents informational seminars worldwide on particle counting and associated topics. Joe's complete bio is found on the LabRoots website.
The free webinar, hosted by LabRoots, will be presented on July 13, 2016, at 8 am PT/11 am ET/4 pm GMT.
For full details about the event and free registration, click here.
About Beckman Coulter:
Beckman Coulter serves customers in two segments: Diagnostics and Life Sciences. The company develops, manufactures, and markets products that simplify, automate, and innovate complex biomedical testing. More than 275,000 Beckman Coulter systems operate in both Diagnostics and Life Sciences laboratories on seven continents. Scientists use Beckman Coulter's Life Science research instruments to study complex biological problems, including causes of disease and potential new therapies or drugs.
About LabRoots:
LabRoots is the leading scientific social networking website and producer of educational virtual events and webinars. Contributing to the advancement of science through content sharing capabilities, LabRoots is a powerful advocate in amplifying global networks and communities. Founded in 2008, LabRoots emphasizes digital innovation in scientific collaboration and learning, and is a primary source for current scientific news, webinars, virtual conferences, and more. LabRoots has grown into the world's largest series of virtual events within the Life Sciences and Clinical Diagnostics community.