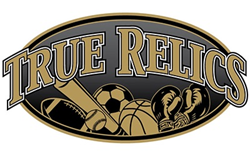 "It is the least we can do to help our brave service members that tirelessly protect our country. We are honored to support Luke's Wings and their mission to help our heroes and their families," says Stephen Shanton, CEO of True Relics
Washington, D.C. (PRWEB) July 08, 2016
True Relics sponsored the Luke's Wings 5th Annual Heroes Pro-Am Heroes Golf Classic Tournament, helping raise funds and awareness for wounded service members and their families while in recovery. Luke's Wings hosts major fundraisers throughout the year to raise money and awareness and to show appreciation to wounded warriors, sponsors and supporters. True Relics was a 2016 Bronze Hole Sponsor.
"Luke's Wings is grateful for the contributions of True Relics at our 5th Annual Heroes Pro-Am Golf Classic. The support we received from True Relics has enabled us to support wounded warrior families recovering across the country. The best thing we can provide to our American heroes is the gift of family and we thank True Relics for helping us in that very important mission." Lindsay Gill, Executive Director, Luke's Wings.
Luke's Wings raised over $70,000 this year, and over 100 attendees gathered to support the organization's efforts to bring wounded service members and their families together during crucial hospital recovery time. The event was held on June 20th at the Woodmont Country Club at 1201 Rockville Pike, Rockville, Maryland, 20852.
The 2016 Heroes Pro-Am Heroes Golf Classic Tournament provided attendees a unique opportunity to meet and receive golf tips and tricks from several PGA pros that attended the event. Each attendee had a chance to have a one-on-one clinic with the pros. The tournament finished with a special question and answer section from PGA pro Charlie Hoffman, who shared insights about the golf industry. Among the attendees, seven of the beneficiaries of Luke's Wings also participated in the golf tournament.
"It is the least we can do to help our brave service members that tirelessly protect our country. We are honored to support Luke's Wings and their mission to help our heroes and their families," says Stephen Shanton, CEO of True Relics.
Luke's Wings is dedicated to helping service members connect with their families while they're recovering from battle. Luke's Wings believes that having family and loved ones by their bedsides helps pass the time, but also boosts their spirits, and in the most extreme cases, helps alleviate depression and reduce the risk of suicide. As of December 2015, Luke's Wings has raised over $3,500,000 and has answered the call of more than 2,400 wounded warrior families and veterans in hospice care.
Luke's Wings offers several programs focused on travel accommodations with wounded service members and their families including The Wounded Transportation Assistance Program (W.W.T.A.P), Veterans in Hospice Care Transportation Program (H.T.A.P.), Texas Veterans Transportation Assistance Program (V.T.A.P), and Special Operations Command Transportation Assistance Program (S.O.T.A.P).
About True Relics
True Relics is a unique collection of rare autographed sports memorabilia for sports lovers, collectors, and fanatics. Autographs and memorabilia are available for purchase and backed by a 100% guarantee. True Relics underwent great lengths to have all items authenticated by the best in the industry. Stephen Shanton launched True Relics from a passion that began at a young age for his love of sports and athletes including Muhammad Ali and Mike Tyson. Shanton and his father attended numerous events and met numerous athletes throughout the East Coast and Las Vegas in the 1990s to build the collection, which now includes rare autographed magazines, posters, and cards from top athletes. To learn more visit http://www.TrueRelics.com.
About Luke's Wings
Luke's Wings is a 501(c)3 Non-profit organization dedicated to the support of service members who have been wounded in battle. Recognizing the immediate need for families to be with their loved ones at such a difficult time, Luke's Wings provides families with the means to visit during the service member's hospitalization and rehabilitation. By purchasing travel agency services and travel tickets for loved ones, Luke's Wings provides an immediate and invaluable service to the families of our men and women at arms while also helping to encourage and motivate the service member's recovery. To learn more visit http://www.LukesWings.org.
Media Inquiries:
Vera Anderson
Elev8 Consulting Group
Ph: 386.243.5388
Web: http://www.elev8cg.com
###