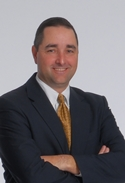 Our internship program is a great way for students to get hands-on experience in a variety of fields.
Westminster, MD (PRWEB) July 12, 2016
MidAtlantic Farm Credit recently introduced two area students who will be interning with them over the summer months. "Our internship program is a great way for students to get hands-on experience in a variety of fields," says Tom Truitt, CEO of MidAtlantic Farm Credit. "We enjoy the energy they bring to our association, and do everything we can to ensure they get the most out of their time with us."
MidAtlantic Farm Credit offers internship opportunities in several of their departments, giving students in a variety of majors the opportunity to work with the agricultural lender. In addition to working closely with their supervisors, each intern is given the opportunity to visit Farm Credit customers' farms, which allows them to learn more about the agriculture industry and the importance of credit in producing food for a growing population.
Michelle Bullock, of Harrington, Delaware will graduate in December from Delaware Technical Community College with her associate's degree in agribusiness management. She then plans to attend Wilmington University to earn her bachelor's degree in business. Bullock is a sales intern, based in the association's Denton, Maryland office.
Kelly Holsten is pursuing her master's degree in business administration, with a concentration in human resources at Goldey-Beacom College. She is interning with the association's human resources and training department. Holsten, from Rising Sun, Maryland, is located in MidAtlantic Farm Credit's Bel Air, Maryland office.
For more information about MidAtlantic Farm Credit, or to view available internship positions, please visit mafc.com.
About MidAtlantic Farm Credit
MidAtlantic Farm Credit is an agricultural lending cooperative owned by its member‐borrowers. It provides farm loans for land, equipment, livestock and production; crop insurance; and rural home mortgages. The co-op has over 10,600 members and over $2.4 billion in loans outstanding. MidAtlantic has branches serving Delaware, Maryland, Pennsylvania, Virginia and West Virginia. It is part of the national Farm Credit System, a network of financial cooperatives established in 1916 to provide a dependable source of credit to farmers and rural America.