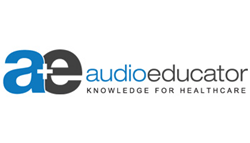 As the grace period ends on Oct.1, 2016, there is also the potential for denials and delayed claims
Durham, NC (PRWEB) July 07, 2016
AudioEducator is the country's top training providers for healthcare professionals in medical coding, billing and compliance. In coming months, AudioEducator has lined up some informative training session on various healthcare compliance and medical coding and billing topics. These healthcare training conferences are delivered by nationally-known experts, and is designed to give complete compliance know-how and practical, easy-to-apply advice.
On Thursday, July 14, 2016, AudioEducator's expert speaker Jill M. Young, CPC, CEDC, CIMC, will present a Live Audio Conference titled "ICD-10-CM for 2017 - An Overview of the Revised Codes and 1900+ New Codes". This session is designed to help medical coders and billers grasp the latest revision to ICD-10-CM codes for 2017. ICD-10-CM will see 1900+ new, 422 revised and 305 deleted codes. The session will provide the most up-to-date list of 2017 ICD-10-CM codes, review its background information, and demystify the logic of why the code has been created or changed.
Due to a code freeze for several years and the continued need for new or revised codes, there will be thousands of code changes for FY 2017. This would be the first update to ICD-10-CM code after a span of 5 years. The revisions include simple changes like a singular word change in the code, for instance, from "of" to "due to." Others reflect a change in the medical terminology. The addition of a word may change the use of that diagnosis code.
Coders should know how to use ICD-10 appropriately, especially when it comes to those 7th characters. The AHA ICD-10 Coding Clinic has been releasing more information on the correct way to report the 7th characters. This session will drive home coding principles and definitions, which will result in increased understanding of relevant ICD-10 documentation requirements and coding best practices. The most prudent approach is to be prepared ahead of time as the one-year Medicare grace period is scheduled to end on Sept. 30, 2016.
For more information, http://www.audioeducator.com/medical-coding-billing/2017-icd-10-cm-revised-and-new-codes-07-14-2016.html
Get $30 off on our conferences and webinars. Use Code PRWEB30 on checkout (applicable for all purchases).
AudioEducator regularly host expert-led webinars and audio conferences in medical coding, billing, and compliance topics. Journalist and blogger in the above topics, may write to us at steveg@audioeducator.com to get complementary access of our webinar or audio conferences.
About AudioEducator
AudioEducator is the country's leading source of knowledge and training for professionals in medical coding, billing and compliance. It conducts conferences and webinars with nationally renowned experts, consultants and legal experts who provide a fresh perspective on healthcare issues and trends. AudioEducator offers important updates, regulatory knowledge and compliance information on the latest coding and billing in 24+ medical specialties. It has provided thousands of healthcare professionals the opportunity to get answers to their most complex questions directly from experts.