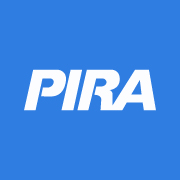 Brexit will not derail oil market rebalancing
New York, NY (PRWEB) July 06, 2016
NYC-based PIRA Energy Group believes that Brexit will not derail oil market rebalancing. In the U.S., stocks' modest decline narrowed the year-on-year excess. In Japan, crude runs rose, imports fell and stocks drew. Specifically, PIRA's analysis of the oil market fundamentals has revealed the following:
Oil Market Rebalancing Will Not Be Derailed
Brexit will not derail oil market rebalancing. Global GDP has been revised down 0.3% points in 2017 and oil demand growth moderates to 1.37 MMB/D compared to 2016's remarkable 2 MMB/D annual growth. Non-OPEC crude/condensate supply is continuing its relentless decline, falling 1.7 MMB/D year-on-year in 2Q. Global surplus stocks decline 1.3 MMB/D in 2Q16 and on average 0.6 MMB/D for the year. For now, prices have to remain low enough to continue destroying supply to work off surplus stocks, but by the end of 2016 the market will have to price in levels required to begin the process of creating supply. Refinery margins will get thin this autumn. Although global oil supply disruptions eased in June as Canadian wildfires subsided, outages in MENA plus Nigeria and Venezuela rose higher on ongoing political, financial, and security issues. Political risks to supply will remain high.
Supply Tempers Breadth of Rally
This month's stronger-than-anticipated price appreciation is clearly an outgrowth of the above-normal CDDs afflicting many regions. The rebound in HH has buoyed all regional cash prices — but to considerably varying degrees. Indeed, the regional dispersion of CDDs accounts for some of the relative strength and weakness in prices/basis, but supply trends have also played a key role.
Winter Unaffected by Brexit
Brexit offers further downside risk to EUAs, but lower carbon prices could strengthen the case for the implementation of the carbon floor in France. Current French 1Q peak prices (€50/MWh) are already factoring in the proposal of the carbon floor, but 1Q base prices have still some upsides. In spite of a slight downgrade for industrial demand tied to Brexit, we remain constructive for German winter prices, especially 1Q 2017, with nuclear availability offering reasons to be concerned. Finally, Brexit does not diminish the bullish risks for the U.K. in the winter 2016-17.
Brexit Causes a Pause, But Coal Prices Continue to Rally
Physical coal prices were on quite a bullish run until the Brexit vote, with CIF ARA pricing rising by more than $5.00/mt. The Brexit vote shaved $3.00/mt from prices, although the market is already starting to recalibrate. PIRA remains bullish on oil pricing, which will provide upward pressure to coal production costs and pricing. We also believe that while there is a danger that latent production capacity could return, modest supply discipline coupled with Asian demand growth will pull prices higher in 2017.
Brexit to Slow but Not Reverse Positive Global Economic Momentum
A week has passed since U.K. voters' surprise decision to withdraw from the European Union. Financial markets showed resilience this week. The S&P 500 index, for example, erased most of the decline that occurred last Friday — this recovery, however, was not uniform across industries, an indication that financial markets remain nervous. This week's U.S. data, such as consumer spending and the ISM index, were solid. In India, recent data on vehicle sales and air travel pointed to healthy economic growth and corroborated the strength seen in oil consumption figures.
U.S. LPG Prices Stagnate
Propane prices remain complacent, with August Mt Belvieu futures easing 1.5% to 53.3¢/gal despite stocks remaining in deficit to a year ago. Butane at the gulf coast market center lost 1% and currently trades at a 15¢ premium to C3. Prompt ethane prices slipped 7.6% despite soaring natural gas, leading to a decrease in ethane's premium on a Btu basis to fall to 44¢ from 89¢ in the week prior.
Ethanol Manufacturing Margins Soar
RIN values escalate. Abengoa received bids for four ethanol plants.
Weekend Rains Fail to Impress
The rains somewhat validated pre-Fourth of July weekend forecasts; however, the storms moved slightly more south than anticipated and didn't quite carry the amounts expected. Rainfall maps were called into question by more than a few on social media, with one meteorologist claiming that SW Ohio got a nice 1-2" of rain from the storms while a local farmer that we know replied that his rain gauge showed less than ½ of an inch.
Product Markets Still Focused on Gasoline, But That Will Change
Oil prices will move higher as the global stock surplus falls substantively in 2H16 and 2017. But for now, prices will stay low enough to continue destroying supply (rebalancing). Refinery margins will stay generally healthy and runs reasonably high through the summer before weakening in the autumn, when they could get a bit thin. Product stock levels are high with gasoline stock coverage of demand/exports near the top of the historical band. Middle distillate stocks will remain above the historical range, but rising seasonal demand will help coverage later. Brexit impact on European product demand will be negligible in 2016 and modest in 2017, focused on middle distillates. Gasoline cracks are lower than last year, but still healthy though the summer, then decline. Diesel cracks gradually recover and take the lead from gasoline later in the 3rd quarter.
A Distraction-Filled Month from Prevailing Fundamentals
The U.K. public bought a new car, but it is still under the tarp and it remains to be seen how it looks, drives, and performs. Short-term gas demand will not be affected in any way, but this uncertainty will not be quickly resolved and will be felt for many months and years to come. Britain exiting the EU is a concern for mid-/long-term gas demand in a country already struggling to keep its industrial base. How will investments adjust to the uncertainty? Will industrial move towards the European Continent, or will general economic activity deteriorate globally? While the U.K. is an important part of global economy, ultimately it represents approximately 4% of global GDP.
Late-June Load Spike Lifts Spot Prices
On-peak energy prices increased sharply in June, driven by above-normal temperatures in the Southwest and sharply higher gas prices. Southwest markets averaged above $30/MWh with daily prices peaking above $60/MWh at Palo Verde and above $50 at SP15 as area loads neared projected summer peak levels on June 20. Despite relatively mild conditions in the Northwest, Mid-Columbia prices rose by 50% to average $22/MWh as hydro output declined. Price forecasts have been revised up due to a combination of higher gas prices, hotter-than-normal weather, and weaker NW hydro. In SP15, these factors combine with above-normal California fire risks and the challenge of operating with restricted gas storage flexibility.
Stock Draw Gains Steam
PIRA estimates that U.S. coal stocks have drawn strongly in June, with seasonally stronger loads, firming natural gas prices, and sharply lower coal shipments, all factoring into the equation. Stocks still remain above prior year levels, however.
Global Equities Rebound
Global equities were broadly higher following the sharp decline the previous week in the wake of the Brexit vote. Gains in the U.S. market were broad based across most of the tracking sectors. The overall market was higher by 3.3%, while the best sector, utilities, was higher by 4.1%. Many of the domestic sectors were close to the average gain. Internationally, all the tracking sectors gained. Other than Japan, they all outperformed the U.S.
Production of Ethanol-Blended Gasoline Sets Record
Manufacture of ethanol exceeded 1 MMB/D for the third time in four weeks the week ending June 24. Inventories build slightly.
Too Many Corn Acres
The American farmer's love affair with planting and growing corn has never been so evident. There is no other way to explain planting 6 million more acres of a crop that's well below the cost of production for 40% of growers while only planting an additional 1 million acres of a crop that's profitable and much cheaper to produce. Clearly this is not a sustainable business model and raises concerns that a lot of lease holders, who obviously planted corn in an attempt to "break even" this year, may not be around in 2017.
Asian Refining Margins to Remain Modest Due to Ample Supply
The economic fallout of Brexit will only potentially delay the pace of oil price recovery and will not derail it. Asian oil demand is expected to increase by 0.98 MMB/D this year, with Asia's "Big Four" consuming countries (China, India, Japan and South Korea) contributing to 82% of the growth. Southeast Asian oil demand remains positive, particularly for road transport fuels amid increased car ownership. Indonesia's fuel imports should rise marginally in the second half of this year due to stronger demand as economic conditions improve. Vietnam's product imports will rise further through next year with growing demand, and then drop with the ramp-up of the Nghi Son refinery in late 2017-2018. Asian refining margins are expected to improve due to seasonal gasoline strength, coupled with refinery turnarounds, but to be capped at modest levels due to high inventories.
Production, Transient Declines Today; Narrower Losses Tomorrow
Recent lightweight injections have given the market some renewed confidence, but supply will need to keep playing a role in rebalancing. So far, gas power burn has been instrumental, but as temperatures subside from peak cooling season highs, there will be a greater onus on supply-side contraction. With U.S. gas production down but not yet out, there is a growing risk that once the force majeure-type events are resolved, some supply recovery will occur.
Modest U.S. Stock Decline Narrows Year-on-Year Excess
Commercial inventories fell just one million barrels this past week, but the decline still stood out relative to last year's ten million-barrel stock build during the same week. Most of the year-on-year reduction in the stock excess this past week was in crude oil, which showed a 4.1 million-barrel inventory decline versus last year's 2.4 million-barrel increase. The overall product build was 3.1 million barrels this past week as high runs and a multi-year high in product imports were enough to offset very strong reported demand (21.15 MMB/D), a high for the year. The two products showing the least excess in inventories are kerojet and residual fuel, both now with lower inventories than last year.
"Fits and Starts" in the Natural Gas Rally
The next leg of the summer rally will likely prove significantly more challenging, with the inventory build at the onset of 3Q16 unlikely to dispel larger containment concerns. Indeed, a stiff challenge in particular overhangs July, which in turn raises the bar for the remaining months of the injection season. Despite growing bullish sentiment, a "premature" arrival of a $3-handle poses significant risks of reversing the hard-won balancing achieved so far this season.
Financial Stress Eases Following Brexit
Financial stresses began to lessen following the turmoil brought on by the UK Brexit vote and its aftermath. There were strong gains Friday-to-Friday in global equity markets, though the S&P 500 and Russell 2000 were lower on a weekly average basis.
Japanese Runs Rose, Imports Fell, and Stocks Drew
Crude runs rose on the week as maintenance began winding down. Crude imports fell to very low levels and crude stocks drew 4.5 MMBbls. Finished product stocks also drew, by 1.7 MMBbls, with all the products other than kerosene posting draws. Demands were generally higher, thus supporting the product stock draws. Refining margins have remained soft in June, though they improved a bit on the week.
April 2016 U.S. Domestic Production Decline Accelerates, Now Below PIRA's Estimate
EIA recently released its April oil balances. Domestic crude supply, which is domestic crude production plus the balancing item, rose 85 MB/D, month-on-month. But more important, the decline in supply, year-on-year, accelerated from 398 MB/D to 906 MB/D. Domestic crude supply was 9.06 MMB/D in April 2016 vs. 8.98 MMB/D in March and vs. 8.97 MMB/D in April 2015. Based on PIRA's adjusted weekly data, through June 24th, domestic crude supply has declined month-on-month in both May and June, and that should be confirmed when complete monthly data are later reported. The balancing item, which had been -97 MB/D in February and -147 MB/D in March, swung to a positive 132 MB/D. It is this shift that led to the April rise in domestic crude supply, with field crude production down 184 MB/D, month-on-month.
Indian Spot Prices Set the Tempo for Asia's Spot Market Future
The central position of India in the future of the LNG market cannot be overstated. In terms of volume and price, India's influence is already a major factor in establishing the next generation of long-term contract and short-term spot prices. India is already the second largest spot buyer in the world at 38-mmcm/d in 2015 and is rapidly catching up to Japan, where spot buying is descending. While it may not pass Japan, which is also vying to increase in proportion of spot buying in an environment where demand is falling, India will continue to push aggressively, as lower prices translate into more potential for downstream penetration. Japan wants to go where India already resides in terms of pricing. With Gorgon now ramping up, LNG oversupply in Asia will steadily increase over the next 12 months. PIRA has already pointed out that a key tipping point for spot prices in Asia will be when the call on net imports in the region drops below actual imports from Qatar. In this context, Indian spot prices will be the other key area to watch.
Aramco Pricing Adjustments for August: Asia and U.S. Cuts, But Could Have Been More Generous
Saudi Arabia's formula prices for August were just released. Prices were cut for Asian and U.S. customers, while European customers saw their price differentials generally raised. With regard to Asia, while terms were made more generous, the discounts could have been made deeper based on market conditions, and the announced reductions were below market expectations as inferred from trade press reports.
The Challenge of U.S. Low Sulfur Gasoline
January 1, 2017, is not far away and refiners are expected to be fully prepared to comply with the upcoming low sulfur (10 ppm) gasoline regulation. The approaches to compliance are expected to be quite varied by facility, with many requiring new investments. However, earning and utilizing credits will be key for all gasoline market participants, which means that for many initial compliance will occur, in part or whole, through a "paper" process rather than via full physical production. The exception is small refiners, which will have an extra three years, i.e. January 1, 2020, to meet the 10 ppm standard. Octane spreads narrowed in 2016 from the reduced availability of light crude and, in turn, naphtha, but they will widen in 2017 from the new low sulfur specification, which will reduce refinery octane production.
Industrial Gas Users in Malaysia Learn to Cope with Rising Prices
Malaysian glove-makers have no choice but to absorb the sudden additional cost as the government, in a couple of weeks, will raise the price of natural gas. Gas Malaysia Bhd, in its filing to the stock exchange, said the government will, effective 15th July 2016, raise average gas tariff by 5.95%. "It is not what our industry had wished for, but we accept it," said Malaysian Rubber Glove Manufacturers Association (Margma) president Denis Low Jau Foo. "We have no choice but to absorb the sudden cost increase as we're only given 16 days of lead time before the gas price hike takes effect," he said.
U.S. April 2016 DOE Monthly Revisions: Demand and Stocks
EIA released its final monthly April 2016 (PSM) U.S. oil supply/demand data this morning. April 2016 demand came in at 19.26 MMB/D, which showed growth of 227 MB/D, or 1.2%, versus year-ago. Over the last three months, Feb.-Apr., growth has averaged nearly 300 MB/D. Kerojet and fuel oil demand posted the strongest gains and outperformed the barrel average. Gasoline demand underperformed but still gained 74 MB/D, or 0.8%. End-April total commercial stocks stood at 1,368.2 MMBbls, which was 2.4 MMBbl lower than the preliminaries and 2.9 MMBbls lower than PIRA had assumed in its balances. Crude stocks were revised lower by 5.3 MMBbls compared to the preliminaries and 7.2 MMBbls lower than PIRA had been assuming in its balances. Both crude and product excesses declined relative to last year.
Texas Ad Valorem Tax: September 1 Inventory Effect?
Texas has an ad valorem tax that it levies on oil inventories. This is separate from any severance tax that Texas also imposes. Generally, the ad valorem tax is based on the market value of the inventory appraised as of January 1st of the relevant tax year.
Pascagoula Impact in Gulf of Mexico to Last Several Weeks
A major fire at Enterprise's Pascagoula Gas Processing Plant (PGP) has also halted the Destin pipeline and oil and gas fields connected to the line in the U.S. Gulf of Mexico. As an alternative, Destin has provided shippers with access to the Viosca Knoll Gathering System (VKGS) starting June 29. However, capacity is limited (to 350 MMCF/D, compared to 615 MMCF/D prior to the outage), and the option is only viable for up to two to five days. Beyond that, PIRA believes it will take longer for operators to find longer-term solutions to reroute their gas. A full return of the plant is not expected for months, although a partial return of one or two of the trains may start in a month or two. For now, we estimate that losses could amount to as little as 150 to as much as 240 MB/D of crude and condensate production in July. Once rerouted, we may still see as much as 70 MB/D of oil shut in until the Pascagoula plant returns.
The information above is part of PIRA Energy Group's weekly Energy Market Recap - which alerts readers to PIRA's current analysis of energy markets around the world as well as the key economic and political factors driving those markets. To read PIRA's Market Recap first, subscribe to PIRA Perspectives here.
Click here for additional information on PIRA's global energy commodity market research services.
CONTACT:
PIRA Energy Group
3 Park Avenue, 26th Floor
New York, NY 10016
212-686-6808
sales(at)pira(dot)com