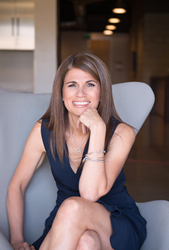 Data integration is not just a focus at Luxent, it's a passion. - Vivian Keena, Luxent CEO
Aliso Viejo, CA (PRWEB) July 26, 2016
Luxent, a cloud services and solutions company that designs and delivers Salesforce® CRM and NetSuite® ERP solutions for the manufacturing, distribution, and services industries, today announced that it was included in Actian's Data Integration Thought Leadership Series.
"Data integration is not just a focus at Luxent, it's a passion," said Vivian Keena, Luxent CEO. "We believe in making the user's technology experience smarter, better, and more intuitive and data integration plays an enormous role in that."
The in-depth interview delves into topics ranging from how to prepare for a successful data integration to common IT errors to the breadth of success a well-done integration can have. "Most businesses struggle with their data," Keena continued. "It's inevitable when you think of how many systems we rely on to get even the simplest tasks accomplished. Data integration is about more than linking systems in order to gain visibility and improve data integrity – it's about empowering users to effectively and efficiently access and use the data they need to get their jobs done."
Luxent leverages its industry and technology experience along with its LiNK Data Integration tool to help organizations integrate their business-critical solutions. Specifically, Luxent specializes in the integration of ERP with Salesforce.
"Working with many manufacturers and distributors, we time and again see the need to get the information in a central ERP system into a company's CRM system," said Keena. "With more customers embracing cloud-based platforms like Salesforce, there can be difficulty in ensuring the data in a legacy, and many times on-premise, ERP system is getting to the users who need it on the customer relationship management side of the house. This is where LiNK Data Integration can be deployed to provide the seamless integration that's needed to support users."
For more information on LiNK Data Integration, please visit the Luxent website.
To read Vivian's full profile, click here. To access the entire Actian series, click here.
About Luxent
At Luxent, we believe in empowering users with smarter, easier to use technology. As a leading services provider and system integrator working on the Salesforce® and NetSuite ERP platforms, Luxent builds and delivers cloud solutions that make users powerful and businesses successful. Luxent helps manufacturers, distributors, and companies looking to grow in their quests to implement, leverage, and scale cloud technology. Based in Southern California, Luxent has offices and experts located nationwide.
For more information, visit luxent.com.
###
Press Contact
Laura Monn Ginsburg
lginsburg(at)luxent(dot)com