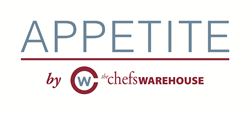 Ridgefield, CT (PRWEB) July 07, 2016
The Chefs' Warehouse, a wholesale specialty food distributor that has been delivering unique ingredients to the best chefs in the country for over 30 years is launching "Appetite"- a new online web series to showcase the people and places behind their favorite ingredients. The first four episodes are available to the public at http://www.chefswarehouse.com/appetite.
Appetite is comprised of 30 episodes filmed on location across the world with each video featuring the story of an artisanal or mainstream product told by the founding family or current ownership. Produced and directed by PÉNÉLOPE, a full-service creative digital production company, the unique essence of each producer is captured in this exciting video series.
The first four episodes of the 30 episode series will transport the viewers across the country - highlighting the Piment d'Ville Pepper of Boonville, CA and California Olive Ranch of Chico, CA- and then overseas to tell the stories of Sabatino Tartufi Truffles of Umbria, Italy and Frantoia Barbera Olive Oil of Sicily, Italy.
The Chefs' Warehouse (http://www.chefswarehouse.com) is a wholesale distributor of specialty food products in the United States. The company focuses on supplying the finest restaurants, hotels, caterers, and gourmet stores in North America. The Chefs' Warehouse meets the culinary needs of the highest profile chefs, with locations in major metropolitan areas across the United States and Canada.