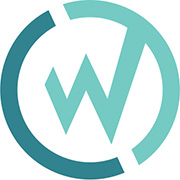 Charlottesville, VA (PRWEB) July 07, 2016
WillowTree, Inc.®, a leading mobile strategy, UX design and app development firm, today announced availability of its Mobile Business Card Scanner for SAP® CRM built on SAP HANA® Cloud Platform. The solution provides customers a simple mobile interface for submitting business cards as contacts in the SAP Customer Relationship Management (SAP CRM) application using the camera on a mobile phone. The company has also launched its storefront on SAP HANA App Center, where it will market and provide its Scanzii - Business Card Scanner cloud application.
As a member of the SAP PartnerEdge® program for Application Development, WillowTree developed its application leveraging tools and resources from SAP, including SAP HANA Cloud Platform. Scanzii allows users to take pictures of their business cards and automatically transcribe them, allowing for quick submission to SAP CRM and phone contacts.
"SAP HANA and SAP HANA App Center present a tremendous opportunity for a company like WillowTree to showcase our mobile app design and development skill set and experience with SAP products," said Michael J. Prichard, Founder & CTO of WillowTree. "SAP HANA App Center also offers existing customers a great resource to discover, acquire and offer their workforce consumer-grade apps written by those that truly understand the SAP ecosystem. The innovations we are seeing from SAP, and the ability for agencies such as WillowTree to participate, set SAP apart as a leader in helping organizations undergo their digital transformation."
The SAP PartnerEdge program for Application Development provides the enablement tools, benefits, and support to facilitate building high-quality, disruptive applications focused on specific business needs. Based on open standards, SAP HANA Cloud Platform enables organizations to build applications quickly and cost-effectively while offering flexibility and control over a choice of clouds, frameworks, and applications. Once applications are developed, participants can market and sell them on SAP HANA App Center.
SAP HANA App Center is the marketplace of solutions built on SAP technologies. It provides an intuitive and user-friendly experience for customers to discover and procure partner applications running on SAP HANA and SAP HANA Cloud Platform.
About WillowTree
WillowTree, Inc. is a mobile strategy, UX design and app development company whose focus is to bridge the highest level of consumer user experience with enterprise-grade deployments and security. They are industry leaders in field solutions, media delivery, loyalty programs and payments, and connected devices. WillowTree works with companies, such as GE, Johnson & Johnson, Time Warner, AOL, American Express, and Harvard Business Publishing, who trust WillowTree to guide and execute their mobile initiatives. Learn how WillowTree can help your business by visiting willowtreeapps.com. We Take Mobile Personally™.
# # #
SAP, SAP HANA, PartnerEdge and other SAP products and services mentioned herein as well as their respective logos are trademarks or registered trademarks of SAP SE (or an SAP affiliate company) in Germany and other countries. See http://www.sap.com/corporate-en/legal/copyright/index.epx for additional trademark information and notices. All other product and service names mentioned are the trademarks of their respective companies.
For more information, press only:
Angela Batten
VP of Marketing
WillowTree, Inc.
Angela(dot)Batten(at)willowtreeapps.com