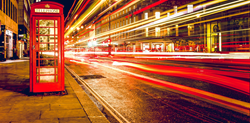 Providing support where you need it most.
Garden City, NY (PRWEB) July 07, 2016
Since its founding, PowerWiz Inc. has provided services in cloud-hosting, making the storage of large amounts of data easier and more cost-efficient for small to medium businesses. Listed as one of PowerWiz Inc.'s general services, their cloud-hosting services include tools to help streamline the business process, from web-hosting to Microsoft Dynamics for marketing and sales efforts.
For those who are unaware, cloud computing consist of storing and assessing data and programs over the internet rather than your computer's hard drive. This helps protect users' information from being deleted or from constantly having to back it up. Cloud computing also allows users to gain access to your information from anywhere with an internet connection, making it great for conducting business on the go.
Most HR professionals are responsible for processing tons of employee information on a daily basis with little room for error, especially when it involves payroll. Thanks to cloud computing they no longer have to worry about accidentally overwriting information or not being in the office to make corrections if there are changes to be made. Cloud computing also eliminates the need for additional storage units and hard drives, potentially saving businesses thousands of dollars.
PowerWiz Inc.'s IT specialist Gustavo Monne had more to say about the benefits of cloud computing and what their firm can do for HR professionals stating "So far we [PowerWiz Inc.] have had the luxury of seeing where technology is headed, and as IT professionals feel it is our obligation to help others transition into this era of digitized information. Cloud computing and hosting are the next step in storage devices, and are tools that HR professionals especially can utilize to their benefit. Showing them how to do so is where we step in.
Those also interested in keeping up PowerWiz Inc.'s services, tips, and tricks can also follow them on various social media channels including Facebook, LinkedIn, and Twitter.
PowerWiz Inc. is an IT management firm located in Garden City, NY that provides computer network installation, IT management services, computer network maintenance services, network consulting, IT & network support, and on-site and remote support for small to medium sized businesses.