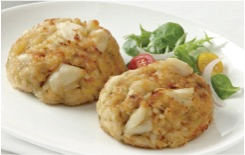 While our company name is changing, all core elements of the organization will remain the same
Salisbury, MD (PRWEB) July 06, 2016
Handy International - a family-owned company with over 120 years of quality seafood processing – announced today that it is changing its corporate name to Handy Seafood Incorporated. The goal of the name change is to leverage the strength of the Handy brand and reflect its legacy of being the oldest seafood processor in the U.S.A.
"While our company name is changing, all core elements of the organization will remain the same. Handy Seafood Incorporated will continue to be a family business that provides our customers with delicious food products and we will continue to place emphasis on innovation and our high quality standards," stated Todd Conway, President & CEO of Handy Seafood Incorporated.
The changes are effective immediately, and all future business activity will be undertaken with the new name.
###
Handy Seafood is a family-owned company with over 120 years of quality seafood processing. Products include soft shell crabs, crab meat, crab cakes, crab specialty items, oysters and artisanal fish. http://www.handyseafood.com
###