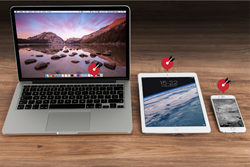 Engaging your audience
Garden City, NY (PRWEB) July 07, 2016
Target Points' responsive design services, which you can learn more about at targetpointsinc.com, create websites that are 100 percent compatible with various platforms including phone, tablet, and desktop devices.
The LI based advertising agency provides comprehensive responsive web design that include a plethora of additional features including SEO (search engine optimization) friendly content, custom writing & content management, domain hosting, as well as Google, Yahoo, and Bing integration. All of these features are presented to the client with the goal that no matter where their customers are in the world, they can always find their way back to their business.
By providing their clients with web design services, Target Points is broadening the line between old fashioned and modern websites. Where old fashioned sites kept the same format no matter the device it was being viewed on, which made content difficult to read, responsive sites are formatted to whichever device is being used to view it. This eliminates the hassle of constantly scrolling around for information and presents websites in a professional manner, no matter the platform.
Lead Web Developer of targetpointsinc.com Vincent Minichiello stated "Things are much more complex than ever before, with users being able to access the internet from multiple avenues. With that said, it is essential that we continue to adapt in order to maintain the integrity of web design.
To help strengthen the importance of responsive web design Target Points has also released an E-book on the "Top 10 SEO mistakes to avoid when redesigning your website" to assist clients will avoiding some of the pitfalls that digital marketers make when designing their site. This E-book and more can be found at http://www.targetpointsinc.com/library.
Target Points Inc. is a digital advertising agency dedicated to creating your brand's online presence through unique strategy, helping you expand your customer base and engage your audience.