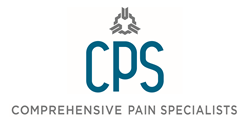 "There is no 'one-size-fits-all' approach to managing pain."
Brentwood, TN (PRWEB) July 19, 2016
More than 100 million Americans suffer from chronic pain, as noted in a study by the American Academy of Pain Medicine. This number is nearly 4 times those suffering from diabetes, more than 5 times those suffering from coronary heart disease, and almost ten times those suffering from cancer. In addition to the physical strain, an Institute of Medicine's report estimates the annual financial impact of pain, which includes medical costs and costs related to lost wages and productivity. There is a staggering economic impact in the United States. Chronic pain is simply an epidemic that cannot be ignored.
Finding Middle Ground
The challenge of healthcare providers is to find the balance between treating the epidemic of chronic pain without escalating the epidemic of opioid misuse. Turning to providers who specialize in pain medicine early in the diagnosis process can offer patients and their primary physicians far more options for managing chronic and acute pain.
"We often get patients who have attempted to find help along the way but the complex nature of chronic pain management left them discouraged and with few options," said Comprehensive Pain Specialists CEO John Davis. "Our philosophy is to clean the slate and find a way to help those in pain. They did not choose a life of pain, and it is not their fault that they are in this situation."
Comprehensive Pain Specialists (CPS) is one of the largest interventional pain management practices in the country. The company serves more than 250,000 patients nationwide with diagnostic and therapeutic care plans, integrating therapies that include more than 30 innovative procedures conducted on-site in one of the company's 60 state-of-the-art procedure rooms.
"Our doctors are trailblazers in pain medicine," noted Davis. "We deliver more than 25,000 procedures each year, including cutting edge procedures like Spinal Cord Stimulation Implants, Dorsal Root Ganglion Stimulation, Kyphoplasty and Radiofrequency Ablation that can relieve pain in an instant."
The company's approach to designing a patient's care plan is diagnostically supported. When the use of medication is relevant and required, CPS providers use advanced laboratory testing to determine the appropriate use for the unique genetic make-up of a particular patient. Treatment plans often include referrals for psychological evaluation and treatment, or physical therapy, chiropractic care, and surgery when required. In addition, the company offers in-house nutritional consultation and comprehensive wellness care.
"There is no 'one-size-fits-all' approach to managing pain," noted Comprehensive Pain Specialists founder and Medical Director Dr. Peter Kroll. "Finding the right therapies for a patient requires a comprehensive approach and must be diagnostically supported and data driven. The long-term use of medication is never the goal." Only 3% of patients visiting CPS with no pain treatment history are put on a plan that include opioid medications.
Patients under CPS care are evaluated on a frequent basis, as often as every month for those on a protocol that includes medication. In addition to care consultation, patients on medication protocols participate in random urine drug screenings and pill counts and are required to use a single pharmacy for prescription narcotic fills to ensure compliance with the company's strict medication compliance agreement. Kroll also noted, "We have high compliance standards for everyone involved. We are not doing drug screens and pill counts because we do not believe our patients, rather it is very important that we keep them safe as we are dealing with highly controlled narcotics that can be dangerous to patients who do not comply." Patients who are found to be out of compliance with the company's strict policy are moved to alternative treatments and are offered supportive care that includes referrals to addictionologists or rehabilitation centers.
In support of the company's charge against the perpetuation of opioid misuse, they have established Comprehensive Research Institute (CRI), an organization dedicated to working with the industry and staying proactive through state and local government agencies to address the myriad of issues with chronic pain. Through CRI, CPS has been selected as a site to conduct a landmark, FDA-mandated, post-market research study with a large pharma consortium to evaluate structured discontinuation of long term opioid therapy compared to therapy in Suboptimal and Optimal Responders to high-dose, long-term opioid analgesic therapy for chronic low back pain (CLBP).
Helping patients find the right balance of medication, treatments and wellness plans to both manage and address the root causes of pain is paramount for CPS and its providers. Imperative to achieving that is addressing the epidemic of chronic pain and opioid misuse by educating peers and communities as to the appropriate use of medications as well as the alternatives to managing pain that can only be managed by relying on a specialist.
About Comprehensive Pain Specialists
Founded in 2005, Comprehensive Pain Specialists (CPS) has more than 60 locations throughout the Southeast, serving the chronic and interventional pain needs for more than 250,000 patients. Physician owned and operated, the company's approach is to help patients relieve pain and regain life through precision diagnostics, cutting-edge procedures, and innovative therapies. The company's website is http://www.CPSPAIN.com.