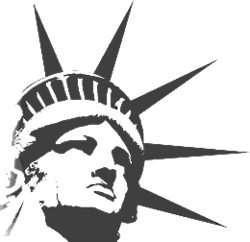 "The majority of seniors have not been properly educated about their life insurance polices cash value."
Irvine, California (PRWEB) July 08, 2016
For over thirty-five years the team at Liberty Universal Life Settlements have been leaders in the insurance and financial and estate planning industry. The founders pride themselves in comprehensive legal and financial education and integrity. Throughout the varied economic cycles they have shared their passion for helping people by means of Liberty Universal Life Settlements. In June 2016 they announced the official public release of their new web portal for assisting and education individuals in the viatical and life settlement industry.
Although life settlements and viatical settlements are not new financial instruments, they are frequently misunderstood or overlooked by estate planners and legal professionals. As far back as 1911 the legal basis for viatical settlements was set by the Supreme Court decision in Grigsby v. Russell, 222 U.S. 149 (1911). The opinion of the court delivered by Justice Oliver Wendell Holmes Jr. was that life insurance had similar characteristics of property and ultimately the ownership of a policy could be transferred for value. As an asset of an individual the value of a life insurance policy can be utilized prior to death and provide needed financial relief or satisfy a comprehensive estate plan. The founders of Liberty Universal Life Settlements have dedicated themselves to the education of financial and estate planners, as well as legal professionals, by providing CE, CLE, and MCLE for over two decades. This industry experience now brings individuals together with viatical and life settlements industry leaders.
Liberty Universal Life Settlements has activated its new web portal to help simplify the often confusing process of qualifying and assessing life insurance values in the secondary market. Through this web portal individual's seeking information on life settlements, viatical settlements, and a variety of other life insurance topics can be directed to timely research and a team of industry professionals. Liberty Universal Life Settlements focused dedication to legal and financial education is now being extended to policy owners to help them navigate the often confusing viatical and life settlement industry. Expanded features and interactive functionality will be rolled out through this web portal throughout 2016. This will further streamline the process of qualifying and evaluating life policies to assist these policy holders to attaining their goals.
Individual policy owners or financial professionals can access Liberty Universal Life Settlements web portal at: