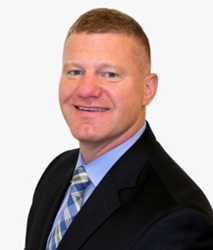 Adding a Principal with Steve's expertise in corporate tax and tax planning related to acquisitions will help Frazier & Deeter serve the needs of our clients as we grow
(PRWEB) July 07, 2016
Steve Cerajewski JD, MBA, CPA has joined the CPA and Advisory firm of Frazier & Deeter as a Principal in the firm's Tax Practice. Cerajewski has more than 15 years of experience in public accounting, with a focus on mergers and acquisitions.
Cerajewski's experience includes developing, evaluating and implementing U.S. federal income tax strategies and return positions with respect to taxable and tax-deferred stock and asset acquisitions, dispositions, liquidations and internal restructurings for corporations, partnerships and limited liability companies.
"We are pleased to announce Steve has joined the firm," said Seth McDaniel, Managing Partner of Frazier & Deeter. "Adding a Principal with Steve's expertise in corporate tax and tax planning related to acquisitions will help Frazier & Deeter serve the needs of our clients as we grow."
Cerajewski spent the majority of his career in public accounting at EY, where he was a member of the transaction advisory practice. Having led tax due diligence engagements, Steve helps buyers to better understand and identify material historic and potential tax issues and exposures related to acquisition target companies. Steve has extensive experience analyzing corporate ownership changes under Code § 382, for purposes of determining the availability of tax attributes.
"We are delighted to expand our corporate tax team with someone of Steve's background," noted Terri Lawson, Head of the Tax Department. "Steve will be a wonderful resource for our corporate tax clients."
"I am excited to join a firm with Frazier & Deeter's reputation for client service," said Cerajewski. "I am looking forward to the opportunity to support the firm's clients as they consider transactions."
Cerajewski earned his MBA at Indiana University - Kelley School of Business and his Doctor of Law from Indiana University School of Law. He earned his Bachelor of Arts from Wabash College.
About Frazier & Deeter
Frazier & Deeter is a nationally recognized CPA and advisory firm headquartered in Atlanta, Georgia. The firm provides tailored services across a wide range of tax, audit, accounting and advisory needs to achieve each client's unique financial goals.
Frazier & Deeter has been named one of the 2015 top Accounting Firms to Work For, the 56th largest CPA firm and one of the Fastest Growing CPA firms among the top 100 firms in the U.S. by Accounting Today magazine. Frazier & Deeter has also been named a Best of the Best CPA firm by INSIDE Public Accounting nine times.