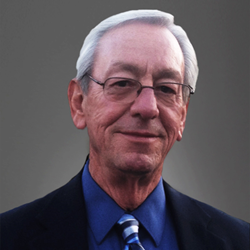 "Bill is a very well-known industry expert and considered one of the country's leading authorities on warehouse legal liability and public warehouse insurance issues." -- Jason Turner, CEO
Los Angeles, California (PRWEB) July 08, 2016
Jason Turner, CEO and President of Venbrook Insurance Services, a national-leader in insurance solutions and risk management, announced that William Clark has been added as a Warehouse and Logistics Consultant for Venbrook Insurance Services.
"Bill is a very well-known industry expert and considered one of the country's leading authorities on warehouse legal liability and public warehouse insurance issues, " said Jason Turner. "With his industry experience and hands-on know how, Bill will be responsible for growing and driving innovative solutions for today's commercial enterprises."
Bill has over 50 years' experience in property and casualty insurance and over 35 years of insuring public warehouses. He was president and owner of The Clark Group, a large property and casualty insurance agency in New Jersey. In 1992, he formed the Warehouse Insurance Management Company (WIMCO) and subsequently designed the first total insurance package for the warehousing industry. This program was initially underwritten by Fireman's Fund/Famex and endorsed by the American Warehouse Association. In 2002, he was hired by Marsh Advantage America to join their Custom Program Division and in 2006 he joined Pridemark-Everest Insurance Services, part of the nationwide Leavitt Group.
Bill has written and co-authored many articles regarding warehouse legal liability, bailment liability, and motor truck cargo legal liability for various trade magazines and journals. He is the author of the most comprehensive Warehouse Legal Liability Policy, Lessons from Losses - A History of 3PL Losses. He has also spoken before many warehouse trade groups and conventions including the International Warehouse Logistics Association, Southeastern Warehouse Association, Wisconsin Warehouse Association, Texas Warehouse Association, and the Warehouse Educational Research Council.
Bill received his Charter Property and Casualty Underwriters (CPCU) designation in 1971. He has taught various insurance courses including the Chartered Property and Casualty Underwriters degree course at Seton Hall University. He was board member of the New Jersey Professional Insurance Agents Association where he chaired the legislative committee and the industry liaison committee. He was chairman of the New York, New Jersey, and Connecticut Risk Retention advisory committee, a member of the New Jersey Governors Automobile Insurance Reform Task Force, and a certified teacher for the New Jersey insurance licensing course. He currently is a member of the Southeastern Warehouse Association as the first associate member to be elected to their Board of Directors, and an Associate Member of the International Warehouse Logistics Association.
Lessons from Losses
"Lessons from Losses: A History of Warehouse Legal Liability Claims and Other Losses Experienced by Third Party Logistic Providers," published August 25, 2015 on Amazon and Barnes & Noble.
On Amazon:
https://www.amazon.com/Lessons-Losses-Warehouse-Liability-Experienced/dp/1478761997
On Barnes & Noble:
http://www.barnesandnoble.com/w/lessons-from-losses-cpcu-william-w-clark/1122587972
About Venbrook®
Venbrook Insurance Services is a national leader in insurance, reinsurance, and risk brokering and management solutions. We cater to a national client base across myriad industries with divergent needs. Our team of experts and industry specialists' partner with our clients to manage their risks, create security, promote growth and add value by delivering best-in-class insurance products and programs. Venbrook is committed to ongoing product innovation, market agility, and strength in our partnerships for risk management solutions that allow you to focus on driving your business forward.
Venbrook is headquartered in Woodland Hills, CA with various locations throughout the country.
For more information on Venbrook Insurance Services, visit us at http://www.venbrook.com or (818) 598-8900.
Media and Press Release Inquiries:
Erika Magana
Director, Marketing and Communications
818-598-8900
http://www.venbrook.com
Follow our community:
Facebook – http://www.facebook.com/venbrook
Twitter – http://www.twitter.com/venbrook
LinkedIn – http://www.linkedin.com/company/venbrook