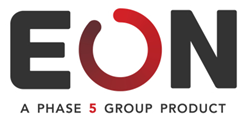 We're excited to add EON® to our portfolio of innovative technologies that transform the way public sector organizations do business.
Vienna, VA (PRWEB) July 13, 2016
This partnership is a critical step in P5G's overall strategy of expanding access to EON®, designed to help any organization deploy and visualize strategic objectives across all functions and levels, and manage all improvement activity within the context of that strategy.
"There's no better time to introduce EON® to the public sector as evidenced by the increasing rate of adoption of continuous improvement methods such as LEAN and Six Sigma at all levels – local, state, and federal – combined with an enhanced focus on performance transparency and accountability," said Roger Price, CEO of P5G.
Private sector organizations have been using EON® for some time to deploy strategy and manage their enterprise improvement agenda, including both traditional project portfolio and lifecycle management, and business process standardization. Now, through the partnership with Triad Technology Partners (Triad), public sector entities can experience EON's® amazing features and benefits.
"Triad is an invaluable business partner," said Brian Wilkins, P5G's Vice President of Sales and Marketing. "A proven track record of tremendous success in helping firms take great software products into the public sector made them the natural choice for this opportunity."
Said Triad's Vice President of Business Development and Partnerships, Colter Carambio, "Adding EON® to Triad's portfolio of innovative technologies offers a new way to transform the way public sector organizations do business."
About EON
EON® is a highly configurable and scalable Enterprise Excellence Platform that allows organizations to deploy and manage their enterprise strategy at all levels and across all functions by creating meaningful "parent-child" relationships based on their unique organizational structure, assigning ownership for those objectives, creating strategy-specific work plans, and generating a risk profile for each objective.
EON® also makes it easy to explicitly link enterprise improvement initiatives to the strategy, manage those initiatives to completion, and track return on investment. Finally, one of EON's® key differentiators is a feature set called "Heatmaps" that makes it possible for organizations to generate operational maturity models, assess maturity anywhere, and implement practical work plans to improve maturity. Clients use "Heatmaps" to implement Lean Six Sigma, ensure compliance, or standardize business processes.
EON® has generated tremendous market traction across multiple industries, including chemicals/petrochemicals, food and beverage, discrete parts manufacturing, and healthcare.
About Triad Technology Partners
Triad Technology Partners, LLC is a woman-owned small business dedicated to providing exceptional enterprise asset management (EAM), IT service management (ITSM) software and services as your government software sales partners. As resellers, Triad's employees have deep experience advising federal agencies on software solutions, installation, and customization. Customers can be assured that they are working with ITSM and EAM experts focused on meeting their business needs, driving operational excellence, and maximizing returns from their technology investments.
Triad is diligent in adding to its portfolio of technology solutions that span the functional areas of performance management, security, data analytics, mobility and cloud partners, keeping up with current trends and best-of-breed solutions.