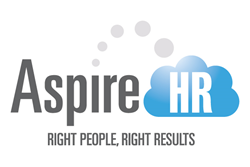 SuccessConnect is a fantastic event that we are proud to sponsor. It provides a unique opportunity for clients, prospective clients and SAP SuccessFactors partners to come together and solve real HR problems.
Dallas, Texas (PRWEB) July 08, 2016
AspireHR – Right People, Right Results – today announced that the company is a Gold-level sponsor at SAP SuccessFactors' annual SuccessConnect conference – the premier event for HR professionals, where industry influencers, current and prospective customers, technology partners and solution experts come together to share experiences, best practices and new innovations. The conference will be held from August 29–31 at The Venetian|Palazzo Resort & Casino in Las Vegas.
Former NBA superstar Earvin "Magic" Johnson will take the main stage at SuccessConnect 2016 to share his story, and explore how he achieved business success through community empowerment following his championship NBA career. SuccessConnect will feature dozens of additional industry luminaries that will present authoritative insights and perspectives during keynotes and in-depth sessions.
The event will assemble SAP SuccessFactors customers and partners, including AspireHR, as well as industry analysts and thought leaders, to discuss major trends impacting HR, and how cutting-edge cloud-based solutions are transforming the role of HR in the digital economy.
AspireHR's continued partnership with SAP SuccessFactors is helping companies digitize HR practices and accelerate business execution. AspireHR has leveraged its HR experience and proven track record within SAP® ERP HCM and SAP SuccessFactors® solutions and combined this expertise with market-leading SAP SuccessFactors solutions to empower HR departments to better serve the largest asset of their organization, their people. AspireHR's booth at SuccessConnect 2016 will have subject matter experts and company leadership on hand to answer questions and connect attendees to the right solution to their challenges.
Randy Griffith, AspireHR president, said, "SuccessConnect is a fantastic event that we are proud to sponsor. It provides a unique opportunity for clients, prospective clients and SAP SuccessFactors partners to come together and solve real HR problems. At our booth this year, we will have live demonstrations of Cloud Benefits™, a unique solution powered by SAP HANA Cloud Platform that we developed in response to client requests gathered at events like this. Cloud Benefits offers those organizations that prefer to self-administer benefits a modern, simple and secure way to administer the enrollment of North American benefits that integrates with the payroll component of SAP ERP or SAP SuccessFactors Employee Central Payroll."
SuccessConnect 2016 will deliver exclusive content and keynotes from SAP and SAP SuccessFactors executives, customers, industry thought leaders and other well-recognized leaders. The event will also include programs for prospective customers who want to learn more about how SAP SuccessFactors solutions can help businesses foster environments where success is simply human.
To register and for more information on SuccessConnect 2016, please visit:
http://sapsuccessconnect.com/en_us/las-vegas.html
About AspireHR
AspireHR is a U.S.-based SAP partner focused exclusively on the unique needs of the HR marketplace. AspireHR's experienced and knowledgeable team implements the technology that enables today's leading organizations to recruit, retain and develop, pay and administer, manage, and report on their most valuable asset… their people. We deliver technology consulting and implementation services that leverage SAP, SAP SuccessFactors, and our proprietary, world-class HR software solutions that are tailored for our clients' specific needs. AspireHR's services for SAP solutions include implementations, upgrades and support of the SAP ERP HCM solution, including payroll, benefits, time management, HR renewal, development and data conversions. AspireHR also offers services for solutions including SAP SuccessFactors Employee Central, SAP SuccessFactors Employee Central Payroll, SAP SuccessFactors Recruiting, SAP SuccessFactors Onboarding, SAP SuccessFactors Learning, SAP SuccessFactors Compensation, the SAP Jam™ social software platform, SAP SuccessFactors Succession & Development, and support and integration with SAP ERP HCM. For more information, please visit http://www.aspirehr.com.
###
SAP, SuccessFactors, Jam and other SAP products and services mentioned herein as well as their respective logos are trademarks or registered trademarks of SAP SE (or an SAP affiliate company) in Germany and other countries. See http://www.sap.com/corporate-en/legal/copyright/index.epx for additional trademark information and notices. All other product and service names mentioned are the trademarks of their respective companies.