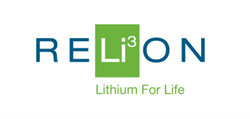 This partnership with Battery Systems joins together two battery leaders in the world.
Charlotte, NC (PRWEB) July 07, 2016
Lithium-ion battery leader, RELiON Battery has joined forces with Battery Systems, one of the nation's largest battery distributors. As terms of the partnership, Battery Systems is now the exclusive distributors of RELiON's lithium phosphate batteries west of the Rocky Mountains.
Headquartered in Los Angeles, California, Battery Systems operates more than 60 locations nationwide. "This partnership with Battery Systems joins together two battery leaders in the world," says RELiON Battery CEO Paul Hecimovich. "We are excited to have Battery Systems representing RELiON in the western territory of our country."
Long hailed as superior to lead acid batteries, lithium batteries boast double the energy output within the same space for 70% less weight, engineered for a wide array of applications including golf, solar, marine, RV, floor cleaning, AWP, UPS, robotics, emerging technology and more.
Says Battery Systems Director of Sales & Marketing Darron Geer, "We pride ourselves on being battery leaders in the United States. We believe that this partnership with Battery Systems and RELiON Battery will drive lithium demand in the domestic market in a new way."
Battery Systems is represented by more than 60 salespeople across the country and boasts strong relationships with OEMs, dealers and end users.
About RELiON
RELiON, a principal lithium and AGM battery provider based in South Carolina, delivers the benefits of multiple battery technologies to a global market. Our full range of concierge services and high-quality products continues to pave the way forward to a greener and more efficient future for energy storage. For more information on RELiON, visit http://www.relionbattery.com.