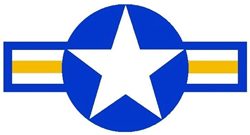 We calculated our teams will get about 45 more days on the Shaw Sports Turf fields to practice through the months from November to February.
Mountain Home, Arkansas (PRWEB) July 07, 2016
Mountain Home High School is making progress on the construction of the Bombers Sports Complex with the addition of Shaw Sports Turf synthetic playing surfaces.
The fields will utilize Shaw Sports Turf's Legion HP system. Legion is a combination of high-performance monofilament fibers and a durable slit film fiber. The slit film fiber is a workhorse that will handle the workload, while the monofilament provides a more resilient surface that enhances performance characteristics.
The baseball field will have a Shaw Sports Turf infield and grass outfield. The softball field will be all Shaw Sports Turf.
These will be the first home fields for Mountain Home baseball and softball teams, which have been playing at city parks located away from the school for years. Construction began in April and should be complete by the end of summer.
"We are making the switch to synthetic turf because we feel it will give our student athletes the best chance to be successful," said Athletic Director Mitch Huskey. "These fields will allow our students more practice time on the field. We calculated our teams will get about 45 more days on the Shaw Sports Turf fields to practice through the months from November to February."
Huskey noted that the school's biggest goal in the decision for Shaw Sports Turf was improved safety, as students will no longer have to drive across town to practice or watch games.
Head Baseball Coach Jim Tejcek has said that the Legion surface will draw other teams to Mountain Home to utilize the facility, possibly resulting in more home games. The quality of the turf will allow practices or games to still take place on days that get rain.
"Having our own fields will give our school and community a baseball/softball complex they can take ownership of," Huskey added. "This complex wouldn't be possible with our Bomber Booster Foundation members and the community. Our school would like to thank everyone involved for making this dream come true!"
Shaw Sports Turf Territory Manager Wynn Vinson said he is proud to have partnered with Mountain Home High School to give the Bombers and Lady Bombers fields to call home.
"The way this community has come together with the support of the Bomber Booster Foundation is truly inspirational," he said. "This complex will give Mountain Home athletics a home field advantage for many years to come."
ABOUT SHAW SPORTS TURF
A wholly-owned subsidiary of Berkshire Hathaway Inc., Shaw Industries is a full flooring provider to the residential and commercial markets. Shaw supplies carpet, hardwood, laminate, resilient, and tile/ stone flooring products, as well as synthetic turf. Shaw Sports Turf is one of the leading synthetic turf companies in North America and has represented quality and innovation for more than two decades with over 1,500 successful installations, including an impressive list of high-profile field installations. For more information please visit http://www.shawsportsturf.com, call 866-703-4004 or find us on Facebook.