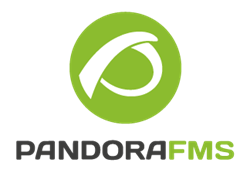 Artica TS has also decided to launch their affiliation program for both businesses and educational centers.
Madrid, Spain (PRWEB) July 11, 2016
Another three months have gone by since the previous version of the monitoring software Pandora FMS was released and, after introducing new and improved work dynamics in development and quality control, Artica TS -the innovative Spanish company behind Pandora FMS- has announced a new stable version of their star product: version 6.0 SP3, which covers rough spots from SP2, and introduces new integrations and features to make Pandora FMS a product that constantly strives for improvement. Artica TS has also decided to dab into unexplored territory by launching their affiliation program for both businesses and educational centers. The purpose behind this is to provide a complete certification system for the Community Edition of Pandora FMS, and at the same time have new affiliates for Pandora FMS in a mutually benefitial relationship. The new training program is called O.P.T. (Open Pandora FMS Training) and is available both in English and Spanish
Open Pandora FMS Training.
A full training program oriented to teaching all the basic and advanced tasks that the Community Edition of Pandora FMS can perform. It has both company and educational center editions, each with their own specific orientation, which has been thoroughly though out to accomodate the specific needs behind each type of institution. The training includes all the official materials necessary to obtain the certificate, including tests, theoretic and practical exercises and exercises and notes for the teachers and the students. As mentioned above, this training is available in both English and Spanish, and has been developed by a team of professional translators and Pandora FMS developers.
eHorus and Pandora FMS now integrated
With the full open beta for eHorus gaining popularity, we've decided to include the chance to try this new SaaS-based RMM tool, which is also developed by Artica TS, along with Pandora FMS for a really complete monitoring experience. Do everything you did before, but now add the potential to have remote management on devices, both with virtual desktop and command line features. eHorus is the perfect little brother to Pandora FMS and actually helps enhance the monitoring experience greatly.
Pandora FMS v6.0 SP3
Pandora FMS has just released its Service Pack 3 which strives to polish up all the rough spots that could have been present in SP2. To view the entire changelog for this, you can visit the Pandora FMS blog and read more about it. We've added new features as well, apart from introducing the aforementioned integration.