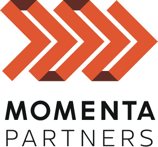 Jessie brings a breadth of experience in Connected Industry domains, a depth of technology understanding, and strong industry networks, further cementing our leadership position in Connected Industry." - Ken Forster, Managing Director of Momenta Partners
Zug, Switzerland (PRWEB) July 07, 2016
Momenta Partners, the leading Connected Industry advisory, executive search and ventures firm, announced today that Jesse DeMesa, the former CTO - Software of GE Oil and Gas, has joined as a Venture Partner.
Jesse DeMesa is a Connected Industry pioneer, with more than 20 years of experience in Industrial, Automation & Data Acquisition Systems. He has a long string of successes starting with leading the development team on the world's leading Industrial Automation operator interface at Wonderware in 1993. He co-founded IndX Software in 1997, and sold it to Siemens in 2003, where he went on to lead the integrated business as General Manager and COO in Siemens Oil and Gas. From startups to global industrial giants, Jesse has expanded global business, driving strategic deals with the largest industrial customers in North and South America, Europe, the Middle East and Asia Pacific regions. He was most-recently the Software CTO for GE Oil & Gas, working out of the GE Digital headquarters in San Ramon and leading the Oil & Gas industrial Internet / IoT strategy spanning platforms, applications and ecosystems.
"We are pleased to have Jesse join our Connected Industry team," said Ken Forster, Managing Director of Momenta Partners; "He brings a breadth of experience in Connected Industry domains, a depth of technology understanding, and strong industry networks, further cementing our leadership position in Connected Industry.
Jesse DeMesa said, "I have had the opportunity to work with several of the Momenta Partners team throughout my career and was impressed enough to join them. I look forward to helping develop our Connected Industry ecosystem, working with portfolio companies, clients and partners."
About Momenta Partners AG
Momenta Partners is a global advisory, executive search and ventures firm founded by an industry veteran team with deep experience developing connected companies, products and teams across Fortune 100 and Venture-backed startups. The firm accelerates time-to-value for industry leaders and early-stage companies in the Connected Industry: Industrial IoT, M2M, big data and RFID.
For more information, see http://momenta.partners, follow us on Twitter at @MomentaPartners or email us at info(at)momenta.partners.