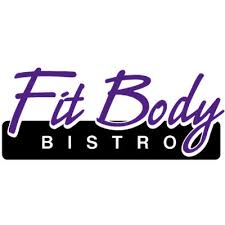 Most of our clients are people in the medical field, people that have or had a medical condition or people that understand the importance of eating healthy, clean food
Boca Raton, Fla. (PRWEB) July 08, 2016
Fit Body Bistro, a new kind of restaurant that combines both tasty food recipes with only the finest sourced ingredients, is pleased to announce it is the official restaurant partner of Nutritional Products International.
"With Fit Body Bistro being dedicated to nutrition much like Nutritional Products International, it only made sense for us to form a partnership and provide top-notch supplements, protein powders and ingredients for the business to sample," said Brian Gould, Vice President of NPI. "I look forward to hearing feedback from the knowledgeable owners and staff."
Fit Body Bistro is a unique, fast-casual restaurant, serving and preparing food in a way unlike any other in the area. Deliciously clean, 100% gluten-free, Anti-biotic free, GMO Free, Dye Free, Preservative Free, MSG Free and Mostly Organic or better, the menu provides all the necessities to achieve a healthy lifestyle…. "Feel good food."
Chris Twardowski and his wife Jen Antonuccio founded Fit Body Bistro after discovering a need in the industry for quality food. As more people are concerned about eating healthy, where their food comes from and are more conscious about what they put into their bodies, a larger audience feels many restaurants do not have the clean ingredients they are searching for.
"Most of our clients are people in the medical field, people that have or had a medical condition or people that understand the importance of eating healthy, clean food," said Chris Twardowski of Fit Body Bistro. "Before our customer base was coming to Fit Body Bistro, a majority of them were preparing meals at home because that is the only way to truly know what they are getting in their food, non-modified ingredients but we even go beyond what most think is the best"
For dessert Fit Body Bistro sweetens baked goods only with Organic Pure Stevia or Pharmaceutical Grade Xylitol, both natural sweeteners derive from a plant and do not spike the insulin levels like processed sugar does. Their spices are ground fresh weekly and are the best quality. They also use True "Ceylon" Cinnamon which is the true cinnamon with anti oxidants to improve health, unlike Cassia Cinnamon which is commonly used everywhere in the U.S. simply because it has a stronger aroma and costs less.
Fit Body Bistro is located at the Abacoa Plaza in Jupiter and the old Blockbuster plaza in Boca Raton. For more information visit their website, http://www.fitbodybistro.com.