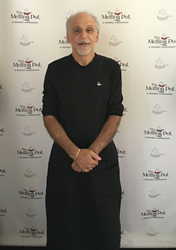 At VR, our customers all have a disability, and they all want to work. We train them and provide the services they need so they can do the job.
Tallahassee, Florida (PRWEB) July 26, 2016
Today is the 26th Anniversary of the signing of the Americans with Disabilities Act (ADA). A generation later, many places have become more accessible. We routinely use automatic doors at the grocery store and don't realize they were created because of the ADA. The cut-ins on sidewalks for people using wheelchairs also allows parents with strollers to navigate more smoothly. Other improvements in our everyday lives have come about because of the ADA.
One area that still needs improvement is the number of people with disabilities who are employed. According to the U.S. Bureau of Labor Statistics, only 17.5 percent of people with disabilities were employed in 2015. Even as the economy improves, people with disabilities consistently remain out of work.
Employers may be hesitant to hire someone with a disability because they're afraid the person can't do the job or it will take too much time to train him or her. Vocational Rehabilitation (VR), a federal-state agency that helps people with disabilities get or keep a job, can help. At VR, our customers all have a disability, and they all want to work. We train them and provide the services they need so they can do the job. Plus, VR provides accommodations, if needed.
VR also offers On-the-Job Training for businesses that are hesitant to hire a person with a disability. On-the-Job Training gives the employer and trainee a chance to try out the job, at no cost to the business owner, and see if it's a good fit.
Many VR customers have job coaches who can accompany them to the business and show them what is required for the job. When Pinellas Park Home Depot hired Aron Drenzek as a lot associate, his job coach attended training with him and helped him learn his new job responsibilities. He has grown as an employee and now does much more than collect carts. Aron explains, "I bring in carts, unload people, load people, work in the garden center, and help with anything else they want me to do. I'm just happy to be working."
Jere Cook, owner of The Melting Pot in Coral Springs, had seen his business partner hire a person with a disability and was inspired to do the same, so he reached out to VR. He hired Richard Kramer, who has degenerative disc disease. "Richard is the first person with a disability who I've hired and worked with, and he's a great addition to our team," he says.
Jere's advice to other business owners who are considering hiring someone with a disability is to, "go into it knowing that you have to find the right person for the job and modify the job for the person's capabilities. It's always a work in progress."
The Clearwater Marine Aquarium hired Fernando Zuluaga, who uses crutches and a wheelchair, as a guest operations host. Guest Operations Supervisor, Chad Laughhunn, says employers should, "take the risk. It's worth it. Since Fernando came to work here, we've hired a couple other people with disabilities. We're so happy we made that decision, and they should give it a shot too."
Business owners can grow their business and become more inclusive by hiring others like these few successful employees. By working with VR to find their next employee, they can help decrease the unemployment rate for people with disabilities and fulfill the goals of the ADA.
About Vocational Rehabilitation
Florida's Vocational Rehabilitation (VR) is a federal-state program committed to helping people with disabilities become part of America's workforce. The employer-focused website, https://abilitieswork.employflorida.com/, allows businesses to search at no charge for employees who are ready to go to work, as well as to post available jobs. VR has 90 offices across Florida, and last year helped 5,760 Floridians with significant disabilities find or keep a job. For more information about VR and its services, call (800) 451-4327 or visit http://www.Rehabworks.org.