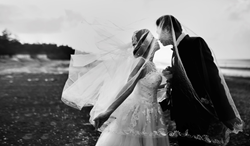 Marriage pottery is a beautiful gift for souls that that want to join together as one.
(PRWEB) July 11, 2016
August proves to be one of the largest months for people all over the country to state their vows and spend the rest of their lives with the ones they love. A whopping 10% of weddings for the year take place in this lovely month of sunshine and warmth. To celebrate the upcoming month of love, SilverTribe.com has come up with the perfect gift for people to honor the significant meaning of marriage.
Among the Hopi and a few other Native American tribes, there is a tradition of gifting handmade pottery to the wife's parents as a symbol of their union and the lives that will now become one. These pots are made with two spouts to signify the individuals and the pot is a symbol of their united families and the life that they will share together.
Spokesman for Silvertribe.com, Chris Anderson, stated that "Marriage pottery is a beautiful gift for souls that want to join together as one. The imagery and even the intricate glaze on these pieces are just a culmination of hard work and dedication. These factors blend together to represent what marriage should be: a union of commitment and love."
The team at SilverTribe.com feature many talented artists, including the stunning work of Ernest Watchman Jr and Shyla Watchman, who make and paint beautiful wedding vases for happy couples looking to tie the knot.
SilverTribe.com has always featured the work of prominent Native American artists and love the opportunity to share their culture with the general public. These works typically showcase the artist's attention to detail and display symbols, figures, and patterns from Native American culture.
Anderson and his team hope that couples will take to the idea and find inspiration in the art to take into their wedding vows. Anderson went on to say, "Marriage is something that takes true commitment. This symbol, represented by the art of pottery is the best way to celebrate the union of two families becoming one."
SilverTribe.com features one of the largest collections of online Native American pottery and hopes people will explore this meaningful gift idea on their site.