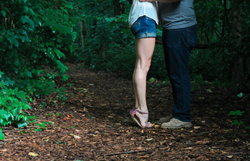 This idea that people are attracted to natural materials is something we just had to jump on to.
(PRWEB) July 10, 2016
Researchers have long studied the effects of "Social Priming" and how different methods of interactions with similar concepts can affect the way people engage with one another. The theory of social priming has begun to gain more ground in recent years. In this particular instance, the study was conducted on couples and magnets and found that after playing with the magnets with their significant other for a set amount of time, they reported to feel closer to their partner. The theory interprets this reaction as couples subconsciously connecting their relationship with the interaction of the magnets.
While the research on the subject remains ongoing and stills needs a little fine tuning, the team at SilverTribe.com was attracted to the concept and took to creating a collection of Hematite jewelry, because of its natural magnetic properties.
The spokesman for the company, Chris Anderson, gave a statement with this new release. "At SilverTribe.com, we pride ourselves on the natural sources that our artists use in their art. Most everything, the stones, gems, silver, and gold, are all naturally occurring elements that are shaped and carved into beautiful works of art. This idea that people are attracted to natural materials is something we just had to jump on to."
The collection of new jewelry primarily features the cool gray stone, in a variety of styles and accessories. Most prominently, their collection includes impressive Hematite necklaces that incorporate liquid silver as well.
SilverTribe.com has a history of working with some of the finest Southwestern and Native American jewelry artisans to showcase their work in one large online collection. Anderson hopes that this new selection of the magnetic stone will attract crowds and help them grow closer to that special someone in their lives.
People can find the entire collection of Hematite jewelry here. Anderson and his team also encourage new visitors to browse the rest of their selections as SilverTribe.com for more handmade-pieces of jewelry that use natural stones and stunning craftsmanship.