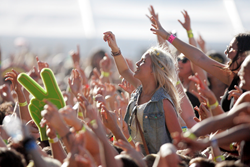 If people want to wear Native American fashions in a respectful manner, we have provided the perfect way to do it.
(PRWEB) July 08, 2016
2016 has seen the rise of Native American fashion and culture. From learning to respect ancient artifacts to the fashion industry opening up about the Native American names behind their latest designs, 2016 truly has been incredible for this community. NativeAmericanJewelry.com comments, however, that there is still one aspect that is a bit "unsatisfactory". Summertime is known as the season of festivals because many of the country's biggest and best festivals are starting.
The team at NativeAmericanJewelry.com, a proud supporter of the Native American community and provider of Native artisan made jewelry, comments that the appropriation of the younger generation wearing headdresses, feathers, Native patterns, is a little unsavory.
A spokesman for the company, Steven Onida commented on the matter, "Cultural appropriation is something that we have continued to fight against year after year, we understand that the younger generations being interested in Native styles is a great start, but there is definitely a right and wrong way to do it and if people want to wear Native American fashions in a respectful manner, we have provided the perfect way to do it."
In response to the upcoming festival season, NativeAmericanJewelry.com has provided their guests and new visitors with a more appropriate way to incorporate Native American fashions.
The Right Native Fashion to Wear for Festival Season
Usually when people go to festivals, they want to stand out. Matching sets of more extravagant pieces, such as squash blossom necklaces and earrings by our Native American artists is a great way to look great and support the community at the same time.
Another way that people can set themselves apart this year is with traditional Native American bolo ties. This style has been a facet of the fashion industry and is a great way to honor Native American traditions and keep that Native chic style that's popular around festival time.
Another piece that is popular in the Southwest region that people can wear is turquoise belt buckles. These pieces incorporate classic Native American silverwork and stone setting and stone setting that help complete the style.
Onida and his team at NativeAmericanJewelry.com hope to see more cultural appreciation in fashion this year.