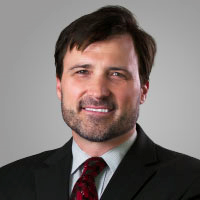 Chicago, IL (PRWEB) July 12, 2016
"Our clients are constantly seeking more innovative and cost-effective ways to meet their enterprise talent acquisition challenges," said Rick Gray, TalentRISE Chief Executive Officer. "Jason Krumwiede is a proven industry leader in creating and implementing customized, performance-based recruitment programs that drive better business outcomes for clients and an enhanced employment brand experience for candidates."
"TalentRISE has a unique market approach and proven delivery platform for outsourced recruitment solutions, distinguished by its senior consultant team and virtual network of specialized recruiters," noted Krumwiede. "I am thrilled to be joining the executive team at such an exciting time of growth."
Prior to Aon Hewitt, Jason co-founded recruiting software and services firm PeopleBonus, and successfully positioned it for acquisition by Workstream (now HRSoft), a Talent Management SaaS firm aggregating recruiting, performance management, compensation, and succession modules.
Previously, Krumwiede held management and consulting roles at Deloitte & Touche, Lakeshore Staffing and Allegis Group. He built his career in Chicago after earning his Bachelor of Science degree in Business Administration at the University of Colorado (Boulder).
TalentRISE provides tailored, high-touch consulting and recruitment solutions to meet an organization's most pressing talent acquisition challenges. The firm's core service offerings, delivered by a partner-led team of senior consultants and expert recruiters, include retained executive search to fill critical leadership roles; on-demand, project-based contract recruiting for scalable support of internal resources or longer-term recruitment process outsourcing (RPO) solutions; and talent acquisition consulting to help formulate a roadmap for sustained competitive advantage.