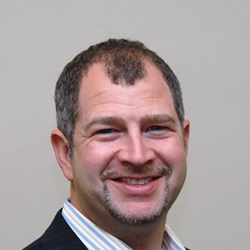 We've been working with health care decision makers across the EU for months now, and I'm proud to announce that we've taken the first steps in making international compliance a top priority for our organization
Huntington, New York (PRWEB) July 08, 2016
Compliancy Group President and CEO, Marc Haskelson, began talks with European leaders in health care IT and data security this week as a part of the company's new initiatives to address international compliance concerns across the health care industry.
"We've been working with health care decision makers across the EU for months now, and I'm proud to announce that we've taken the first steps in making international compliance a top priority for our organization," said Haskelson upon his arrival in Italy where the talks are being held.
Compliancy Group has become the industry leader in HIPAA compliance throughout the US. Their cloud-based compliance solution, The Guard, is optimized to help health care leaders Achieve, Illustrate, and Maintain™ total HIPAA compliance.
The Guard has capabilities that go far beyond the world of HIPAA, though, and as Haskelson says: "We built [it] to be a powerful tool that can essentially address any set of regulatory requirements that we program into it. In the past, that has included PCI and GLBA regulation for some of our major clients. The Guard has this tremendous potential to enter into any number of regulatory fields, and we're using this opportunity to test the European market."
By working with international leaders in health care, Compliancy Group is specifically focused on addressing the Data Protection Directive 1995/46/EC and the e-Privacy Directive 2002/58/EC--two of the major EU regulations that govern data protection. Similar to US regulations like HIPAA, FACTA, and COPPA, these EU laws were adopted in order to protect individuals' data from being compromised through negligence or misconduct by implementing a framework for the proper use and disclosure of this data.
In closing, Haskelson reiterated that "In the wake of recent uncertainty surrounding the Brexit and the UK's place in the EU, we feel it's more important now than ever before to support our peers in Europe with a total regulatory compliance solution that can accommodate the rapidly changing needs of international health care professionals."
Further announcements and updates on Compliancy Group's new EU initiatives will be forthcoming.
About Compliancy Group:
Compliancy Group LLC allows anyone to simplify the growing challenges of HIPAA compliance, whether they are an experienced health care professional with compliance expertise or a front desk manager without any formal training. The Guard is our simple, cost-effective, web-based solution that can help any organization regulate and monitor all aspects of their HIPAA compliance throughout their entire practice. With Compliancy Group, you'll be guided by our team of expert Compliance Coaches to Achieve, Illustrate, and Maintain compliance with confidence under the full spectrum of HIPAA, HITECH, and Omnibus regulations. Visit http://www.compliancy-group.com or contact us at 855.854.4722 (855 85 HIPAA) to learn how simple compliance can be.