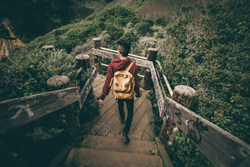 Our articles are intended to give people that information so they can find something that works for them
(PRWEB) July 13, 2016
Summer is the time when many students have time off and many others take the time to go on vacation. However, travel is not without its dangers and many people don't know their insurance doesn't cover them in different countries and sometimes they aren't even covered outside their own home state.
For this reason, InsuredTraveler.net has provided people with a new set of articles, informing them about travel insurance. Everything from temporary plans to full coverage is mentioned within their informational articles. InsuredTraveler.net has been the premiere destination to find great tips and tricks for finding a great deal on a coverage package that will suit each person based on their individual needs.
"Sometimes people feel swindled when purchasing travel insurance. They go in, new to the process, and usually get whatever the associate suggests. People really need to learn and understand what coverage and plan is good for their needs before they even talk to a company. Our articles are intended to give people that information so they can find something that works for them," remarks a spokesman for the site, Michael Thompson.
The focus of their site is to teach the fundamentals of travel insurance: coverage, price, average number of trips, and duration of travel, to get guests asking the right questions to the companies that provide travel insurance so they are not with a bad plan.
People can expect to find articles that help people find a good insurance company, what should be covered in a plan, and reviews for some of the largest providers of travel insurance. Thompson and his team have thoroughly researched these companies and their most popular plans and are confident that the company's content will take people from beginner to expert in no time.
InsuredTraveler.net also provides a wellspring of knowledge for the latest updates on major changes in policies. Thompson concluded his statements by saying, "Anyone who is new to the concept of travel insurance and doesn't know if it'll be the right move for you should come read our articles to find out for sure."