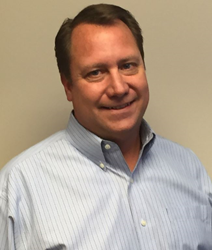 The team should be very proud of the great business and culture they have built over a short period of time. And I am humbled to be part of it. --Brad Longstreth, West Area Vice President
Charlotte, NC (PRWEB) July 08, 2016
LINET is proud to announce the addition of Brad Longstreth to its management team. Longstreth, who most recently served as Senior Vice President of Sales for Protective Industries, joins the LINET team as Area Vice President of Sales. In this role, Longstreth will be responsible for leading the sales team in the west region of the United States as they continue to experience significant growth in the American market.
"Brad has extensive experience helping businesses scale to meet the incredible market demand for innovative products and services like ours," said Greg Zenko, Vice President of Sales for LINET. "We believe his vast medical device experience coupled with success outside the industry make Brad the perfect selection to help lead our sales team."
Longstreth is an accomplished senior level executive with 25 years of experience in the medical device industry working for companies like Hill-Rom and Baxter. He also brings a diverse background, having served various roles in the areas of sales, marketing, finance and management before coming to LINET. Longstreth's addition to the team will continue to accelerate the exponential growth the company is experiencing.
"I am thrilled to be coming to LINET," comments Longstreth. "The team should be very proud of the great business and culture they have built over a short period of time. And I am humbled to be part of it."
About LINET
Founded in 1990, LINET is an international leader in healthcare technology with patient beds installed in over 100 countries. LINET offers a new and unique approach to the hospital bed market. LINET manufacturers innovative beds for the ICU and Medical-Surgical environments that promote patient and nurse safety, facilitate early mobilization, assist in better adherence to turning schedules, improve pain management and help reduce infection rates. Our products also come with an unprecedented 5-year warranty. The company's U.S. headquarters is based in Charlotte, NC. Please visit http://www.linetamericas.com for more information.