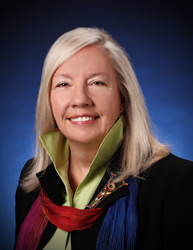 Our goal is to develop an online resource so that all providers can access critical billing information.
San Diego, CA (PRWEB) July 08, 2016
The California State University Institute for Palliative Care, in collaboration with two leading palliative care billing experts - Jean Acevedo and Dr. Janet Bull, announces the creation of a new online course that teaches providers how to maximize Medicare and Medicaid reimbursement for palliative care services: Billing for Palliative Care Services.
The comprehensive four-module Billing for Palliative Care Services course, one of a series of 10 courses offered on building a sustainable community-based palliative care program, teaches hospices, hospitals, physician practices, and other organizations how to maximize their program's comprehensive billing strategy, and lends understanding to some of the basic requirements under MACRA for clinicians.
Since palliative care isn't a stand-alone benefit under Medicare, providers bill under fee-for-service codes. New codes allow physicians and nurse practitioners to bill for time spent on advance care planning conversations, chronic care management, and transitional care management. The course explains how and when to bill using each CPT code and the documentation required to support the claim.
"Billing for community-based palliative care requires an in-depth knowledge of all of these new codes," according to Helen McNeal, executive director of the CSU Institute for Palliative Care. "Billing and budgeting are two of the most requested education topics we've received over the past year as organizations begin launching new palliative care services."
In addition to coding, Billing for Palliative Care Services discusses the typical reasons billing claims are denied, the audit process, and how to build a palliative care billing compliance program. In addition to the course content, the course includes a pro forma budget that students can modify to create a realistic palliative care budget.
"I know how important it is to build a program that maximizes billing revenue. Many palliative care programs launch without understanding the nuances in palliative care billing and the impact of the newer care management codes," said Janet Bull, MD, MBA FAAHPM, Chief Medical Officer at Four Seasons. "I wanted to create an online resource for physicians, nurse practitioners, physician assistants, CEOs, and coding staff to help set realistic expectations for a palliative care department."
Billing for Palliative Care Services features in-depth information to help practitioners and coding specialists correctly document and bill for the services provided. The course also features information about value-based healthcare, PQRS, MACRA, MIPS, and ICD-10.
"With all the recent changes, including PQRS, MACRA, MIPS, and ICD-10, providers are struggling to keep up," stated Jean Acevedo, LHRM, CPC, CHC, CENTC, Senior Consultant, Acevedo Consulting. "Our goal is to develop an online resource so that all providers can access this critical information."
Healthcare professionals who want to learn more and register for the new self-paced online course can visit the Institute's website and begin the course at a time and place of their choosing. Continuing education hours are available to professionals working in all healthcare settings, including physicians, physician assistants, nurse practitioners, nurses, social workers, geriatric care managers, chaplains, medical technicians and assistants, discharge planners, and billing specialists.
About the CSU Institute for Palliative Care
The CSU Institute for Palliative Care offers palliative care-focused professional development and continuing education courses designed to enhance the skills of current and future healthcare professionals across the country and around the world. Housed within one of the largest university systems in the United States, the Institute leverages the strength of the CSU to deliver evidence-based online and in-person palliative care education to healthcare professionals working in health systems, hospices, skilled nursing facilities, health plans, case management, and physician practices. The Institute helps organizations and professionals achieve the palliative care skills needed to meet the growing needs of chronically or seriously ill people in all care settings.