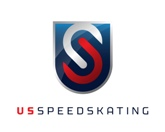 We are extremely excited for the upcoming season. We have a lot talent and depth on both Teams.
Kearns, Utah (PRWEB) July 08, 2016
US Speedskating announced the 2016-17 National Training Program today. The year's talented group of 30 athletes features 10 Olympians, including four-time World Champion Brittany Bowe (Ocala, FL), three-time Olympic medalist J.R. Celski (Federal Way, WA), 2010 Olympic silver medalist Brian Hansen (Glenview, IL) and 2014 Olympic silver medalist Chris Creveling (Kitnersville, PA).
The National Training Program is an elite group of 30 female and male athletes who are selected to the team based on performance standards from the 2015-16 season.
Joining Bowe on the Long Track National Team are fellow Olympians Jonathan Garcia (Houston, TX), Joey Mantia (Ocala, FL), Sugar Todd (Omaha, NE), Mitch Whitmore (Waukesha, WI) and Kelly Gunther (Clinton Township, MI). Hansen returns to the training program following a two-year break to attend the University of Colorado.
Also rejoining the training program is Mia Manganello (Crestview, FL), who has spent the last six years competing as a professional cyclist. The lone long track rookie is Briana Kramer (Orlando, FL), who was the 2015-16 US Speedskating AmCup Overall Champion.
"We are extremely excited for the upcoming season. We have a lot talent and depth on both Teams," said Nick Pearson, Long Track Program Director. "The Team is focused, ready to go and looking to build upon last year's success, as we head into the the 2018 PyeongChang Winter Olympic Games and beyond."
Jessica Smith-Kooreman (Melvindale, MI) joins Celski and Creveling as veteran Olympians on for the short track team. Other returning National Team members include 2016 World Championship Team members Keith Carroll Jr. (Honey Brook, PA), Kimi Goetz (Flemington, NJ) and Aaron Tran (Federal Way, WA). Also returning to the program is Lexi Burkholder (Pittsburgh, PA), Adam Callister (Salt Lake City, UT), Casey Mullarkey (Cleveland, OH) and Kristen Santos (Fairfield, CT).
"We have a great core of skaters returning from last year's National Team roster," High Performance Director Guy Thibault said. "This group has built a strong bond and they are committed to each other and this program as they focus on athletic success at the 2018 Winter Olympic Games in PyeongChang."
The complete Short Track and Long Track National Team Program roster (in alphabetical order) is listed below and can be found online:
SHORT TRACK (12)
Lexi Burkholder
Adam Callister
Keith Carroll Jr.
J.R. Celski
Chris Creveling
Kimi Goetz
Thomas Hong *
Casey Mullarkey
Kristen Santos
April Shin *
Jessica Smith-Kooreman
Aaron Tran
LONG TRACK (18)
Erin Bartlett
Brittany Bowe
Jonathan Garcia
Kimani Griffin
Kelly Gunther
Brian Hansen
Steven Hartman
Briana Kramer *
Mia Manganello
Joey Mantia
Xander Mark
Ian Quinn
Kyle Ronchak
Carlijn Schoutens
Paige Schwartzburg
Jerica Tandiman
Sugar Todd
Mitch Whitmore

denotes first-year NTP member
The men and women's Short Track World Cup Team Qualifier will be held Oct. 1-2 in Kearns, Utah at the Utah Olympic Oval. The Long Track World Cup Team Qualifier will be Oct. 14-16 in Milwaukee, Wisconsin at the Pettit National Ice Center.
###
About US Speedskating
From Pond to Podium, we are US Speedskating. We grow and nurture a sport where all ages can experience the thrill of speed and the camaraderie of the skating community. US Speedskating is responsible for the development of speed skating from grassroots to the highest elite racing programs. US Speedskating is recognized by the United States Olympic Committee and the International Skating Union as the governing body for the sport of speed skating in the United States. The Organization has won 86 Olympic medals to-date, making it one of the most successful sports in U.S. Olympic history. US Speedskating is a 501(c)3 non-profit organization. Follow us on Twitter, Instagram, on Facebook and at http://www.usspeedskating.org.