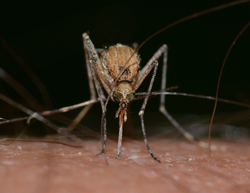 Aloe is often used to treat skin-related abrasions and has even been used as a natural bug repellent.
(PRWEB) July 15, 2016
Mosquitos often come out during the summer season. They love warm and humid climates, making summer potentially dangerous for people that like to camp, hike, or do any other outdoor activity. Residue from a mosquito's saliva often causes irritation and leads to more scratching, if nothing is applied or the area is not treated right away. AloeVera.com has a solution for people looking to avoid the days of painful scratching and still enjoy a fun time out this summer.
Aloe Vera is proven to help with burns and many other skin irritants. The team at AloeVera.com hopes to arm people with the information they need to apply aloe to their skin in a way that soothes the itching sensation of a mosquito bite. "Aloe is often used to treat skin-related abrasions and has even been used as a natural bug repellent," noted Ben Danson, spokesman for AloeVera.com
Danson also gave a statement with this new release of articles. "Summer is one of my favorite seasons and I know the sting of a mosquito because of it. The natural vitamins that aloe is composed of do wonders to get rid of that irritating itching. My family and I do a lot of camping, so we know to pack aloe gel as one of our essentials."
The team at AloeVera.com wants to invite people to explore some of the helpful tips and tricks they have compiled over the years to employ, with the use of the simple plant to make their outdoor activities safe and fun at the same time. They first teach people how to treat a mosquito bite with aloe, using the plant as a bug repellent, and even treating sunburns with aloe as well.
The site also features ways people can use aloe to lose weight, remove makeup, and even how to keep hair healthy as well. People can find the entirety of AloeVera.com's collection of articles here. Danson is confident that there is something for everyone, whether they want to stay in shape or just keep their skin looking healthy and mosquito-bite free this summer.