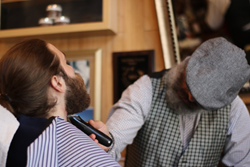 Our goal has always been to help men find the right shave.
(PRWEB) July 15, 2016
Stubbletrimmer.net, a review company that specializes in the latest and greatest razors, trimmers, and shavers, has come out with an all new list of the best trimmers for 2016. The list is comprised of helpful reviews that are geared towards helping men find the perfect razor or trimmer for their needs. While some men want to keep their beard-lines straight, others may feel the need for a completely hair-free shave.
The team at Stubbletrimmer.net has been providing helpful tips and reviews for the shaving industry since they were founded, with the sole purpose of helping men buy the razor they need for the best deal available. The site also features style guides and other tips so men know exactly which razors are good for what purpose.
A spokesman for the site, Jeremy Devit, commented on the new release to provide insight into the content and what people can expect to find in these articles. "Our goal has always been to help men find the right shave. With that being said, our team has researched the most popular razors of 2016 and listed them along with their specifications, where the best deals to buy them are, and how best to use them as well."
Devit and his staff are not new to high-end razors but Devit adds that people might be "cut too deeply with some brands," and not get the right shave, even for a large cost. That's why the team tries to make each person that goes to their site an expert on the matter and find exactly what they need.
Some of the trimmers that made the list will be brands that people are already familiar with, but there are a few that are a bit uncommon. The models of each brand also go from a typical design to ones that are a bit more imaginative so there is quite the range. However, Devit and his team are confident in their choices and hope people will look into these top-performing razors.
The site continues to update and add more trimmers and where people can find them online for quick and simple transactions that will fulfill their guest's needs.