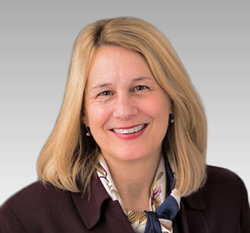 "When I was looking to make my next career move joining the Cannon organization was a natural step."
Athens, GA (PRWEB) July 10, 2016
Cannon Financial Institute (http://www.cannonfinancial.com) announced today that Julie Castle has joined the firm as Executive Vice President and Managing Consultant. In this role Castle will serve as a senior consultant to select global wealth management and financial services firms. Castle brings with her an award winning career history as the three time recipient of the American Bankers Association "Top 25 Most Powerful Women in Banking Team Award" (2012-2014) as well as the Independent Community Bankers Association Award for "Best in the Business" (2011). Castle most recently served as Chief Executive Officer, Zions Wealth Management and Chairman, Zions Trust N.A.
Julie joins Cannon to leverage her years of experience, her creative thinking and her in-depth industry knowledge to help Cannon clients realize greater profitability through superior client service. Julie comments, "In my three plus decades in the financial services industry I have partnered with Cannon Financial Institute on numerous occasions. The experts at Cannon have helped me develop advisers into exceptional relationship managers to their clients, working with clients to address all of the issues that impact them in their financial lives. Cannon is known as the industry leader in adviser development. When I was looking to make my next career move, joining the Cannon organization was a natural step. I can use my expertise in leading wealth management firms to consult with other leaders in the industry and help them strengthen their adviser forces and grow their businesses."
Shane O'Neill, President of Cannon Financial Institute said, "The addition of Julie to the Cannon team continues our tradition of building a team of highly successful, knowledgeable and effective professionals. She understands the incredible challenges our industry and advisers are facing and has a proven track record of high level success."
About Cannon
Founded in 1961, Cannon is recognized as one of the leading global consulting and professional development firms serving the financial services industry. Cannon's offerings include industry-forward instruction in personal trust, corporate trust, sales, relationship and practice management, retirement planning, operations, risk management, audit and compliance and investment experience. Cannon's tailored consulting and blended learning solutions help organizations understand and act on change. Cannon shares their clients' belief that everyone deserves sound advice and exceptional service.
For additional information, visit http://www.cannonfinancial.com.