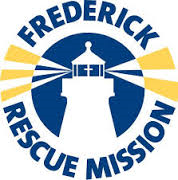 Frederick, Maryland (PRWEB) July 12, 2016
The Frederick Rescue Mission is nearing completion of a new Food Distribution Center on their 419 W. South St. campus, which will serve those looking to fulfill or supplement their family's grocery needs. The new 1,200 square-foot structure, slated for completion in July, was donated by Dan Ryan Builders and will replace the makeshift grocery aisle in the Mission basement currently used to provide for an average of 150 individuals, six days a week.
"This has been in the making for years," said Carol Stanfield, Director of Compassion Ministries at the Mission. "We're just so glad we'll have the space we need to serve the public."
The new Food Distribution Center will allow the Mission to keep the grocery aisle open for an extra hour each day, serve more guests at a time, and provide a way to keep produce out of the elements when the Maryland Food Bank makes its monthly food drop.
While construction moves forward on the building, the nonprofit is looking to fill it with newer equipment to replace the second-hand refrigerators and freezers currently being used.
"We need about $55,000 worth of equipment for the new distribution center," Stanfield said, commenting on the basic shelving, pallet jack, tables, refrigerators, and freezers desired for the building.
The Frederick Rescue Mission partners with over 50 local grocery stores, restaurants and convenience stores to provide the produce, dry and canned goods, and meats distributed to the community in Frederick. They also receive food from the Maryland Food Bank that is then distributed to area food banks and individual residents.
The Frederick Rescue Mission has been serving Frederick city and the surrounding areas for five decades. Established as a non-profit Christian ministry in 1964, the Mission is a Christ-centered ministry providing residential recovery programs to the homeless or chemically addicted, food to the hungry, clothing to the needy, and connection within our community through relationships.