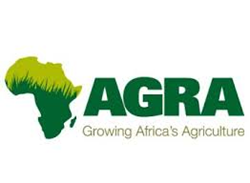 The Global Food Security Act is one of the most progressive economic development initiatives for African agriculture to come out of Washington for decades. Feed the Future is central to President Obama's legacy. - Dr. Agnes Kalibata, President of AGRA
Nairobi, Kenya (PRWEB) July 08, 2016
Statement from Dr. Agnes Kalibata, President of AGRA
The Global Food Security Act is one of the most progressive economic development initiatives for African agriculture to come out of Washington for decades. Feed the Future is central to President Obama's legacy. We hope that the strong bipartisan support for the Global Food Security Act is a signal that there is lasting US consensus on how to support agriculture development in Africa and that this consensus will endure long after President Obama has left office.
Civil unrest and conflict is frequently driven by food insecurity. Investing in agriculture not only bolsters food security and nutrition but also offers the greatest potential for increasing broad-based inclusive growth that would reduce poverty and inequality and increase resilience to economic and weather-related shocks across Sub-Saharan Africa. Agricultural development is 11 times more effective at reducing poverty in Africa than development in any other sector.
AGRA is pleased to be one of the many actors working with the US to deliver on a shared mission to end hunger and reduce poverty by investing in our continent's family farmers. As one part of its partnership with the US government, AGRA is implementing a major Feed the Future initiative through USAID in support of the New Alliance – the Scaling Seeds and Technologies Partnership (SSTP). This four-year program builds on AGRA's experience and seeks to help accelerate farmer access to improved seeds and better farming technologies that have been prioritized by national governments in Ethiopia, Ghana, Malawi, Mozambique, Senegal, and Tanzania.
AGRA's work over the last eight years has pioneered ways that African farmers can have the same choices that farmers elsewhere in the world take for granted. These choices include more options in the seeds they plant, the fertilizers they need, and in the agricultural markets where they can sell their food.
About AGRA
AGRA is an African-led alliance focused on putting farmers at the center of our continent's growing economy. AGRA advances uniquely African solutions to sustainably raise farmers' productivity and connect them to a growing marketplace.
Together with its partners—including African governments, researchers, donors, the private sector, and civil society—AGRA seeks to create an environment where Africa feeds itself. AGRA works across 18 countries in sub-Saharan Africa, and maintains a head office in Nairobi, Kenya and country offices in Ghana, Mali, Mozambique and Tanzania.
@AGRAAlliance
###