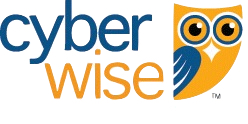 Pairing the definitive Cyberwise digital literacy curriculum with micro-credential badges makes perfect sense.
Santa Barbara, CA (PRWEB) July 10, 2016
PD Learning Network (PDLN) announces a new partnership with Cyberwise to provide competency-based micro-credential badges for K-12 educators with the new course "Digital Literacy for Teachers and Administrators." Through a partnership between PDLN and University of the Pacific, educators will also be able to earn professional development units for their work.
"Pairing the definitive Cyberwise digital literacy curriculum with micro-credential badges makes perfect sense," explained Jennifer Gibson, CEO and co-founder of PDLN. "The content is central to the success of 21st century students, and micro-credential badging is becoming an important way professionals build and demonstrate skills."
Cyberwise, with input from other digital and media literacy experts, educators, media psychologists, law enforcement officers, privacy and security experts, health professionals and more, develops video and other digital curriculum for adults and youth to help them learn to be wise and safe online.
The partnership course features Cyberwise's comprehensive "No Grownup Left Behind" curriculum that covers how to balance life, relationships and screen time; digital citizenship, ethical use and brain development; protecting online privacy; how to conduct safe and healthy online relationships; managing one's digital reputation; and maximizing security from passwords to viruses.
"We're thrilled to partner with PDLN in order to get important information regarding digital literacy to the people who need it most—educators working with our digital kids," said Diana Graber, co-founder of Cyberwise.org. "PDLN's expertise in competency-based professional learning, and particularly their ability to award micro-credentials and digital badges, and to connect educators with university professional development units, are added-value items that we are delighted to be able to offer."
PDLN's credentialed reviewers assess course participants' evidence of learning against a rigorous evaluation rubric and award digital badges that can be shared with colleagues, potential employers, students, parents and more. Like all PDLN certified badge courses, the Cyberwise course includes opportunities for educators to demonstrate competency while creating materials and experiences they can use in class with their own students.
About PD Learning Network
Professional Development Learning Network (PDLN) creates online EdTech professional development courses for K-12 educators. Badges and micro-badges are awarded based on competency, rather than seat time. PDLN's team of experienced educators and EdTech trainers curate content and develop original video courses designed to meet the needs of 21st century educators. Assessments are created with the goal of immediate classroom application. A rigorous review system, credentialed reviewers, and optional university credit ensure the value of PDLN badges. Courses are aligned to international standards. @PDLNTeam
About Cyberwise™
Cyberwise™ is the go-to resource for parents and teachers who need tools to help young people use technology safely and wisely. Cyber Civics™ is the three-year middle school curriculum that meets the urgent need to equip students with the skills to become thoughtful, ethical, and competent digital citizens. Cyberwise continues to develop cutting-edge content to help improve the digital lives of educators and their students. @BeCyberwise