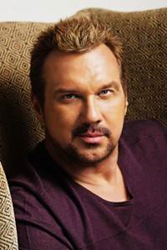 Los Angeles, CA (PRWEB) July 08, 2016
CEO of Advanced Nutrients predicts less scrutiny over the growth and use of marijuana in the US.
"It's time to move on from antiquated notions and the misguided war on a plant that positively impacts the lives of millions everywhere," said CEO of Advanced Nutrients, "Big Mike" Straumietis, following news that an initiative has put legalizing marijuana on the November ballot. I'm pleased to see that California voters will finally have their opportunity to make their voices heard," Straumietis added.
If passed, the proposal would allow for individuals over 21 in California to possess and grow a limited amount of marijuana for recreational purposes. The state would become only the fifth in the country to allow for recreational use, as reported by the Secretary of State.
Opponents of the initiative express worries about the consequences in the larger drug trade, pointing out loopholes such as allowing felons to attain licenses to sell marijuana. Others are more optimistic about the proposal and see an economic upside. "This will bring new opportunity, growth, and jobs to the great state of California," expressed Straumietis.
http://www.npr.org/sections/thetwo-way/2016/06/29/483999326/california-to-vote-on-legalizing-recreational-marijuana
http://www.sos.ca.gov/administration/news-releases-and-advisories/2016-news-releases-and-advisories/new-measure-eligible-californias-november-2016-ballot4/