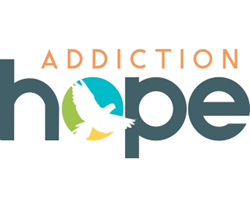 Redmond, OR (PRWEB) July 13, 2016
Addiction Hope, an online resource for addiction and mental health information, unveiled a revamped website, logo and media kit earlier this month, as seen on AddictionHope.com.
In addition to a more colorful, easier-to-navigate website, Addiction Hope has launched a new strategy of longer, more in-depth blog posts with unique, eye-catching images that are readily available for users to share to social media and other platforms. The website has built up a vibrant, engaged audience ever since starting out as resource for various online forums on substance abuse more than a decade ago.
Addiction Hope's newly released media kit is a visually-rich resource that breaks down the site's demographics as well as the benefits of advertising on the homepage, within blogs and in other strategic areas. There are even options for becoming a featured treatment center and taking over all advertising spots on the homepage. The website averages more than 50,000 visitors per month, roughly half of whom are between the prime demographic of 18 and 34 years old. Learn more about and download Addiction Hope's 2016 media kit by visiting http://www.addictionhope.com/ads/media-kit/.
Besides featuring evergreen content about every type of drug and mental health condition imaginable, AddictionHope.com frequently releases timely blog posts on these and similar topics. With an average of more than one new post a day, Addiction Hope's blog often features guest writers directly from the substance abuse and mental health treatment industries. Their expertise and the site's endless stream of new, compelling content has helped Addiction Hope become a major player in the addiction treatment field.
The newly redesigned site at AddictionHope.com focuses on educating and assisting the user in the following four areas:

Substance Abuse
Mental Health
Recovery and Support
Treatment Center Locations
The site is designed as a resource center and an aide for those seeking treatment. After users read about the signs and risks of various drugs and mental health disorders, they can make their way to Addiction Hope's Treatment Locator to get help for themselves or a struggling loved one.
Addiction Hope is a Christian-based organization that is dedicated to helping people of all faiths recover from addiction. The group not only promotes ending addictive behaviors, but also encourages replacing them by developing healthier coping skills and life-enhancing habits.
Additionally, the Addiction Hope team manages the highly-visited website EatingDisorderHope.com, which helps users learn about various eating disorders, in addition to offering coping skills and a treatment center locator.
A member of the National Certification Commission for Addiction Professionals (NCC AP) and National Association of Addiction Treatment Providers (NAATP), Addiction Hope is an independent organization that does not profit from directing anybody to a specific treatment facility. To learn more about Addiction Hope or to read the latest blog content, visit AddictionHope.com.