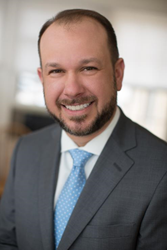 Centreville, Del. (PRWEB) July 11, 2016
Joseph Biloon, CFP®, AEP®, investment advisor representative and registered representative of Lincoln Financial Securities Corp., was recently named 2015 Advisor of the Year by Lincoln Financial Network (LFN). The Advisor of the Year recognition is awarded annually to the leading financial planners among thousands affiliated with LFN's broker-dealer, Lincoln Financial Securities Corp. (LFS).
Biloon was the top advisor based on Custom Wealth Advantage (CWA) sales within LFS. This is Biloon's second year in a row winning this award.
"Joe has demonstrated a strong commitment and single-minded focus on serving his clients throughout his many years with our organization," said Stafford Moser, SVP, head of General Agency Distribution Channel and Lincoln Financial Securities.
"His tireless dedication is what has earned him this prestigious award, and I very proud of his many accomplishments," added Tom Eusebio, SVP, head of Agency Building General Agents Distribution Channel and Lincoln Financial Securities.
Biloon entered the financial services industry in 2000, focusing his practice on retirement cash flow and asset allocation strategies. He is a member of the Million Dollar Round Table, an elite world-wide organization, annually qualifying for Top of the Table status since 2013.
Biloon received a bachelor of science degree in operations management from the University of Delaware. He holds the professional designations of CERTIFIED FINANCIAL PLANNER™ (CFP®) and Chartered Retirement Planning Counselor (CRPC), as well as the FINRA series 7 registration.
His office is located at 5818 Kennett Pike, Centreville, Del. 19807.
About Lincoln Financial Network
Lincoln Financial Network is the marketing name for the retail sales and financial planning affiliates of Lincoln Financial Group and includes Lincoln Financial Advisors Corp. and Lincoln Financial Securities Corporation, both members of FINRA and SIPC. Consisting of approximately 8,500 representatives, agents, and full-service financial planners throughout the United States, Lincoln Financial Network professionals can offer financial planning and advisory services, retirement services, life products, annuities, investments, and trust services to affluent individuals, business owners, and families.