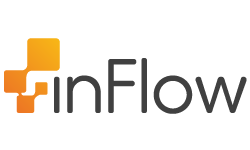 We started with inFlow from just me and have grown with it to a 10 person company
New York City. New York (PRWEB) July 08, 2016
BerkeyFiltersUSA, a distributor based in New York City uses inFlow Inventory to manage their stock control of their parts and accessories. They are the official distributor for Berkey Water Filters in the USA.
Berkey water filters are manufactured by New Millennium Concepts, Ltd. (NMCL). Their mission is to provide the cleanest, freshest and purest drinking water available anywhere and to provide our customers with the longest lasting elements available
With hundreds of products, accessories and variations, BerkyFiltersUSA required a robust inventory management software solution that works well for distributors. That's when they found inFlow to suit their needs.
"We started with inFlow from just me and have grown with it to a 10 person company," R. Williams, founder of BerkyFiltersUSA said.
About BerkyFiltersUSA
BerkeyFiltersUSA provides the worlds leading gravity fed water filters and purifiers for emergencies, disaster relief and especially for people who just want to drink pure, health water.
First adopted by people exposed to or in danger of being exposed to impure water sources, Berkey is fast becoming the #1 name for health conscious families in developed countries such as the USA, Australia and the UK. In fact, a growing number of our clients are folks who have been referred to us through their health practitioner and want the confidence of knowing that they are drinking water free of contaminants.
K Williams
Support(at)berkeyfiltersusa.com
941-882-0654
http://www.BerkeyFiltersUSA.com
About Archon Systems
Archon Systems creates software to help small businesses.
Its flagship product, inFlow Inventory makes it easy for business owners to use powerful inventory software to help grow their business.
In addition to keeping track of inventory, inFlow generates reports, purchase and sales orders, quotes, invoices and shipping documents to help keep business owners professional, knowledgeable and productive.