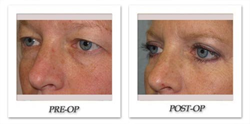 Beverly Hills Physicians (BHP) notes that patients should show great care in choosing a physician as well as selecting just the right procedure for them.
Los Angeles, CA (PRWEB) July 12, 2016
A July 7 article on Haute Living features a thorough explanation of a rhinoplasty procedure and advice on how to ensure the best results. The article goes on to emphasize that plastic surgery patients should put plenty of effort into researching the best surgeons in order to obtain their desired results. Beverly Hills Physicians (BHP) agrees that patients should show great care in choosing a physician as well as selecting just the right procedure for them. The Los Angeles plastic surgery group notes that patients interested in accentuating their features through plastic surgery can do so with the help of an experienced plastic surgeon and a variety of extremely safe and highly effective procedures, such as:
Eyelid Surgery - Stress, sun damage and age can take a real toll on a patient's face. BHP notes that many patients who seek out eyelid surgery procedures desire to remove unsightly bags, discoloration or wrinkles above or below their eyes, allowing for a more youthful and well-rested appearance. However, the medical group adds that eyelid surgery is also often sought out for more than just cosmetic reasons. BHP notes that excess skin on the eyelid can affect vision and may actually hamper peripheral vision, posing a potential hazard in some cases. Regardless of the reasons for seeking out this procedure, BHP adds that this is a delicate procedure involving major sensory organs, and it is definitely important for patients to seek out an experienced physician.
Tummy Tuck - Many patients desire to remove the excess and unsightly flabs of skin around their stomachs that appear mostly after a dramatic weight loss, such as following a bariatric surgery, or after childbirth. In these circumstances, BHP notes that a tummy tuck performed by a highly trained and extremely experienced plastic surgeon can successfully remove the excess skin and fat in order to create a more attractive appearance. Of course, they add, it's important to work with a skilled and knowledgeable plastic surgeon who knows how to ensure the best possible outcomes.
Breast Augmentation - BHP notes that breast augmentations remain among the most popular and time-tested procedures. Yet, it's still crucial to make sure that you are working with an experienced and skilled plastic surgeon. BHP also notes that the number of choices available to today's patients has never been greater. Options include silicone, saline and gummy bear implants, which patients can select with the help of their doctors based on their individual needs.
For even more information about the variety of extremely safe and leading-edge plastic surgery procedures available at Beverly Hills Physicians or to schedule a consultation, readers can call BHP at 800-788-1416 or visit their website at http://www.BeverlyHillsPhysicians.com.