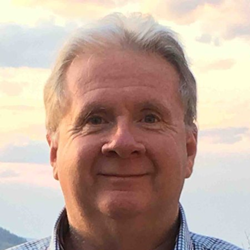 "Mike's 20+ years of technology experience in optimizing sales channels will help cultivate new markets, increase market share growth and create more opportunities for our top system integrators
Asheville, NC (PRWEB) July 11, 2016
RISC Networks announces Mike McMahon as vice president of sales and marketing. Known for award-winning comprehensive cloud readiness and IT infrastructure analytics, RISC Networks is expanding its sales and marketing team to support the development and growth of its well-known data-analytics products: CloudScape and IT HealthCheck.
Based in Asheville, N.C., RISC has built a robust business over the past eight years, working as a certified cloud migration partner with companies such as Amazon Web Services, Microsoft, Cisco and Google. As the roadmap for its cloud products and IT HealthCheck expand, the company is expecting continued growth in specific vertical markets, such as healthcare, financial, manufacturing, telecom, media and SLED (state & local government and education).
As vice president of sales and marketing, McMahon will extend cloud SaaS technologies to Fortune 1000 companies through past experience as a hands-on leader of multiple high-performance vertical technology sales teams serving Fortune 1000 enterprises. McMahon will also assist RISC's sales and marketing efforts as the company expands IT HealthCheck to create large opportunities for its technology partners in order to assist them in growing."
"RISC is at the forefront of data center transformation & application portfolio management for cloud migration, and our focus for 2016 is to expand our products and services in specific vertical markets, while also meeting our existing development demands," stated Jeremy Littlejohn, RISC Networks CEO and chief analyst. "Mike's 20+ years of technology experience in optimizing sales channels will help cultivate new markets, increase market share growth and create more opportunities for our top system integrators."
For more information, visit http://riscnetworks.com or follow us on Twitter @RISCNetworks.
About RISC Networks
RISC Networks' vision is to unlock business potential by delivering more meaningful data analysis, information that helps guide IT leaders in solving their problems and software solutions that help IT teams prepare for change and to take immediate action. RISC Networks is the industry's leader in cloud, data center and network operations analytics with more than 6,500 analytics engagements and over 80 industry leading partners. RISC Networks is a privately held company that was founded in 2007. The Company is headquartered in Asheville, NC.