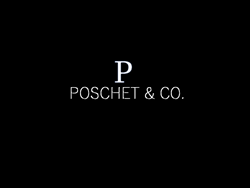 (PRWEB) July 12, 2016
The basis of our brand is to bring back the modern gentlemen. Using French inspired designs and feels. Why French? You may ask, the answer is simple. The founder, Brandon Posey's family is of French descent. Poschet&Co. pays homage to Mr. Posey's family and the history and ancestors.
Francis Poschet was assigned to come to the Americas, not much is known as to why. Francis Posey landed in what is known as modern day La Plata Maryland, where many of the family still resides. The name Poschet, with British influence, later became Posey in historical records. Great-great grandson Captain John Posey moved from Maryland to Virginia and befriended non other than First President George Washington. Washington trusted Captain Posey and as to aide in Washington's business dealings. From Processioner, government officials, and wine makers, Brandon Posey, founder on Poschet&Co., decided that it was time to make a mark in the world and continue with the legacy of the Poschet name.
Poschet&Co. carefully chooses each of the items featured on the website in the hopes of bringing back the Gentlemen and the Lady. The private collection is one that was meticulously chosen and created for the modern day gentlemen. Using tungsten carbide and titanium carbide as the material it creates a unique look and feel, like something you have never seen before. The site also features a blog that gives rules on how a gentlemen should act. Giving helpful guidelines for a modern day gentlemen to follow.
The feature collection can be found on the website:
http://www.poschetandcompany.com
The website includes five collections. The Por Hommes collection suit accessories such as: ties, boutonnieres, pocket squares, cufflinks, and other accessories for men. La Dames collections features classic pieces of jewelry , like watches rings and bracelets for ladies. The other collection Tous Le Deux is a collect for the couples. What says "I love you" more than the ultimate symbol of rings. If the couple is not ready for rings to be exchanged, fear not the company also have "his and hers" necklaces and bracelets as well. Fear not mon cheri, Poschet&Co. has it all. The Private collection is a collection branded with a company label. The collection includes pieces such as rings and watches to start out with. The collection is in production so is currently at a "coming soon" status but pre-orders are always welcome. The La Chombre Des Hommes collections is a collection that focuses on grooming. Every gentlemen must look his best, at all time.
The team currently consists of Mr Brandon Posey and Mr Posey's Fiance. It is a family business and the two plan to keep it that way .Utilizing social media and word of mouth to show case our products. Facebook, Twitter and Instagram are the main stream where other sites such as Pinterest is used to showcase how the accessories can be worn on a daily basis.
History is destined to repeat itself and it is high time to bring back a man who is well mannered, well spoken, loyal, sharply dressed, fearless, and above all else a Gentleman.
À bientot, mon ami!
-Monsieur Posey and Monquer Mali