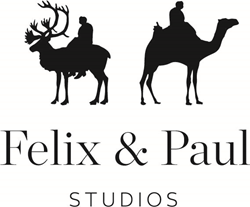 Montreal, Quebec and San Carlos, CA (PRWEB) July 11, 2016
Felix & Paul Studios (http://www.FelixandPaul.com), the Emmy® Award-winning creator of live-action virtual reality experiences, announced today that technology industry veteran Anil Pereira, who has served for the past two years as a senior advisor to the company, has been named to its board of directors. Pereira currently serves as a senior advisor to a number of high-profile startups and previously founded two high-growth technology companies. He has also served as an executive at VeriSign, American Express and Classmates.com.
"Anil has been a trusted advisor and partner since the early days of our studio and has been instrumental in helping us set strategy, develop partnerships and build our brand during this formative period," said Félix Lajeunesse, co-founder, artistic director and board member at Felix & Paul Studios. "His wide breadth of experience and deep understanding of consumer marketing, partnership development and global revenue generation will prove invaluable to us in the boardroom as we move into our next phase of growth."
Anil Pereira serves as a senior advisor to a number of notable startups including Felix & Paul Studios, Blueshift, Loto Labs, Performance Horizon, RecargaPay, Testimonial Tree, Tynker and the AGILITY Innovation Program at the University of Lethbridge. In addition to founding TechCrunch Disrupt finalist Verious and Deloitte Fast 500™ startup DataSphere, Pereira spent six years as an early-stage executive at VeriSign in Silicon Valley where he headed Corporate Marketing, the flagship SSL business, and served as EVP & GM of the $300 million Enterprise Division. He was a member of the VeriSign IPO team and spearheaded a number of global alliances for the company.
Prior to VeriSign, Pereira spent six years at American Express Company in New York in various consumer direct marketing and new product development roles, including Vice President of the Affinity Card Group and head of Direct Response Television. He also served as head of new products and international growth at Classmates.com and led their IPO team prior to the company's acquisition by United Online. Raised in Montreal, Pereira holds a Bachelor of Management from the University of Lethbridge in Alberta. He also holds an MBA from The Wharton School of the University of Pennsylvania and a Certificate in Screenwriting from the University of Washington.
"I have been fortunate to work with a number of successful companies at the forefront of major technology shifts and could not be more excited by the promise of virtual reality as the next new medium in entertainment," said Anil Pereira, senior advisor and board member at Felix & Paul Studios. "Felix & Paul Studios has created, bar none, the most immersive, engaging and captivating content available on the leading VR platforms today and the studio's focus on artistic and technological innovation is helping create a legacy company that will remain a leader in the virtual reality space for many years to come."
About Felix & Paul Studios
Felix & Paul Studios is dedicated to storytelling through the medium of cinematic virtual reality. The studio combines technological innovation with a unique, pioneering and in-depth approach to the new art of virtual reality storytelling - creating high-end original cinematic experiences ("Nomads" and "Strangers") and collaborating with existing franchises ("Jurassic World", Cirque du Soleil and "Wild") and world-renown personalities (President Bill Clinton, LeBron James, President Barack Obama). Led by Emmy Award-winning directors and visionaries Félix Lajeunesse and Paul Raphaël, Felix & Paul Studios invites audiences into intimate, visceral and emotive cinematic virtual reality experiences, immersing the viewer in presence-driven storylines. The company has developed a full-stack VR technology platform - including proprietary 3D 360º camera systems and accompanying post-production software and process - which sets the industry standard for the highest-quality VR filmmaking.
For more information, visit felixandpaul.com.