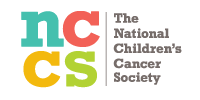 Teens with cancer can really benefit from the support of friends who reach out to them when they are going through treatment.
St. Louis, MO (PRWEB) July 11, 2016
The teen-age years are inherently awkward on their own, but when a teen gets diagnosed with cancer it can create serious discomfort for friends and classmates who find themselves wondering what to say and how to help.
Teenage peers can feel confused about how often to visit, what topics are okay to talk about, and how to make a sick friend feel included in their peer group even though they may be hospitalized or missing out on school and regular activities.
To help, The National Children's Cancer Society has published a "Guide for Friends of Teens with Cancer." The pamphlet was written with help from teens who have experienced cancer and who offer their personal stories and tips for ways that friends can offer support and ease loneliness during another teen's cancer journey.
"Just be there,'' encourages one teenage cancer survivor named Kate. "Try to remember they are still the same person; they are just facing something huge in their life right now. Go visit them in the hospital. Be OK with not being as active. Opt for movie nights! Don't stop being there for them. Your friend will love you for it, and your friendship will be so much stronger."
Unfortunately, many teens with cancer experience distance in their relationships with friends, according to the NCCS and other cancer support organizations. Some of that is due to friends simply not understanding what cancer is all about or being uncomfortable about the disease. Frequently it's because teens with cancer experience separation from their peers due to hospitalizations and side effects from treatment, so friends see them less frequently.
The NCCS guide includes a list of things the teen survivors said their friends did that were hurtful, such as judging them or not visiting them, as well as actions that were helpful, like calling, texting, bringing homework and treating them as "normal as possible."
"Friendships are so important, especially to teenagers," said Julie Komanetsky, vice president of Patient and Family Services for the NCCS. "Teens with cancer can really benefit from the support of friends who reach out to them when they are going through treatment."
Since teens love social media, the use of texts, Facetime, Instagram and Snapchat are simple ways to help a friend with cancer feel connected and supported during their treatment and recovery. In addition to the NCCS publication, The American Cancer Society also offers a lengthy list of ideas for classmates and friends; everything from refraining from offering medical advice to making frequent short visits rather than infrequent extended visits. Other resources include http://www.stupidcancer.org and http://www.teenslivingwithcancer.org. These sites not only provide comprehensive support and connections for teens with cancer, but also offer communication tips for friends. Stupid Cancer even has a mobile peer support app for smartphones.
Anyone wanting more information about how to support a teen going through cancer can find additional information on the NCCS website at http://www.thenccs.org.
About The National Children's Cancer Society
The mission of The National Children's Cancer Society is to provide emotional, financial and educational support to children with cancer, their families and survivors. To learn more about the NCCS and its support services, visit thenccs.org. The ""Guide for Friends of Teens With Cancer" can be downloaded at http://www.nationalchildrenscancersociety.org/Document.Doc?&id=233. The National Children's Cancer Society is a 501C(3) organization that has provided over $62 million in direct financial assistance to more than 38,000 children with cancer. To contact the NCCS, call (314) 241-1600. You can also visit the NCCS on Facebook