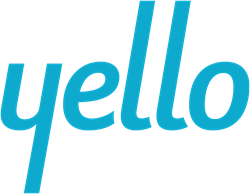 Chicago, IL (PRWEB) July 12, 2016
Yello, the leading talent acquisition software company, announces the appointments of Kathleen Marcell to Vice President of Client Success and Heather Redisch to Vice President of Talent Acquisition. The expansion of Yello's executive team comes on the heels of an impressive year for the company, growing by more than 150 percent with 100+ employees.
Kathleen Marcell Appointed to VP of Client Success
After more than three years at Yello, Kathleen Marcell will assume the role of Vice President of Client Success, overseeing software implementation, adoption and client support. Previously, Kathleen served as a Client Engagement Manager and most recently as the Director of Client Success where she successfully reorganized the team to optimize for client growth and created career tracks for the client success team. She joined Yello (then Recsolu) in June 2013 and has since delivered superior results for Yello's clients.
"Kathleen has been a long-time, invaluable member of Yello and has met every challenge we have thrown at her regardless of the complexity while providing critical leadership to her team," said Dan Bartfield, president and co-founder of Yello. "Her dedication to Yello's mission, our products and most importantly, our clients, continues to inspire the entire Yello organization."
Heather Redisch Appointed to VP of Talent Acquisition
Heather Redisch joins Yello as the Vice President of Talent Acquisition, following an extensive career as a recruiter in both staffing agencies and corporate settings. In her new role, Heather will be an ambassador of Yello's employer-brand, providing a differentiated experience to both candidates and hiring managers.
"We're excited to have Heather on our leadership team as she provides a wealth of experience recruiting in the hyper-competitive Chicago technology market," said Jason Weingarten, CEO and co-founder of Yello. "Yello's most important asset is our people and our growth is predicated on our ability to hire top talent. Heather's work last quarter enabled Yello to hire 22 incredible employees and I'm confident that she will continue to set the bar to new heights helping Yello continue this trajectory. "
New Responsibilities for Alexandra Roszler, Alison Schaffeld, Kerry Proksel
Yello also announces the promotions of Kerry Proksel to Director of Demand Generation, Alexandra Roszler to Solutions Manager, and Alison Schaffeld to Implementation Manager. By promoting internally, Yello encourages continued career growth, a strong company culture and mentorship opportunities for employees. Prior to their expanded roles, Roszler was a Solutions Consultant, Shaffeld worked as an Implementation Specialist, and Proksel served as Salesforce Administration Manager.
About Yello
You had me at Yello: Work with the Chicago-based software leader that is radically reinventing recruiting. Employers of all sizes – from Fortune 500 multinationals and large public sector organizations to high-growth early stage companies – rely on Yello to manage and mobilize their recruiting processes. Previously known as Recsolu, Yello's considerable experience includes campus, professional, high volume and specialty recruitment. When you're ready to say hello to your next great hire, think Yello. Connect with us on Yello.co | Twitter | Facebook | LinkedIn